by Luis Lopez-Maldonado
I sometimes can't really feel feel, my feet
the tingling sensation like the white noise on an 80's TV,
I sometimes find little marble-sized balls
beneath my brown skin, I push on them, and they hurt
doctor says they aren't cancerous they're just fat
and if they grow and hurt really hurt hurt,
then she can remove them scars and all:
I roll my eyes quietly and smile reassuring her
that yes sir whatever you say,
but my red relies on fear and my fear doesn't understand
why my tummy bloats even on cold days,
why my triglycerides are increasing without permission
and why the mirrors are telling me I'm becoming
an amalgamation of both mi papa y mi mama,
you know, I sometimes I drag myself out of bed thinking
is all of this already starting to rot starting to decay itself
like bad poetry like a burnt tortilla? Porque I be feeling
like I'm 80 like my abuelita smelling of Vaporu and Talco:
but then I remember, if Frida did not need her feet
then neither do I.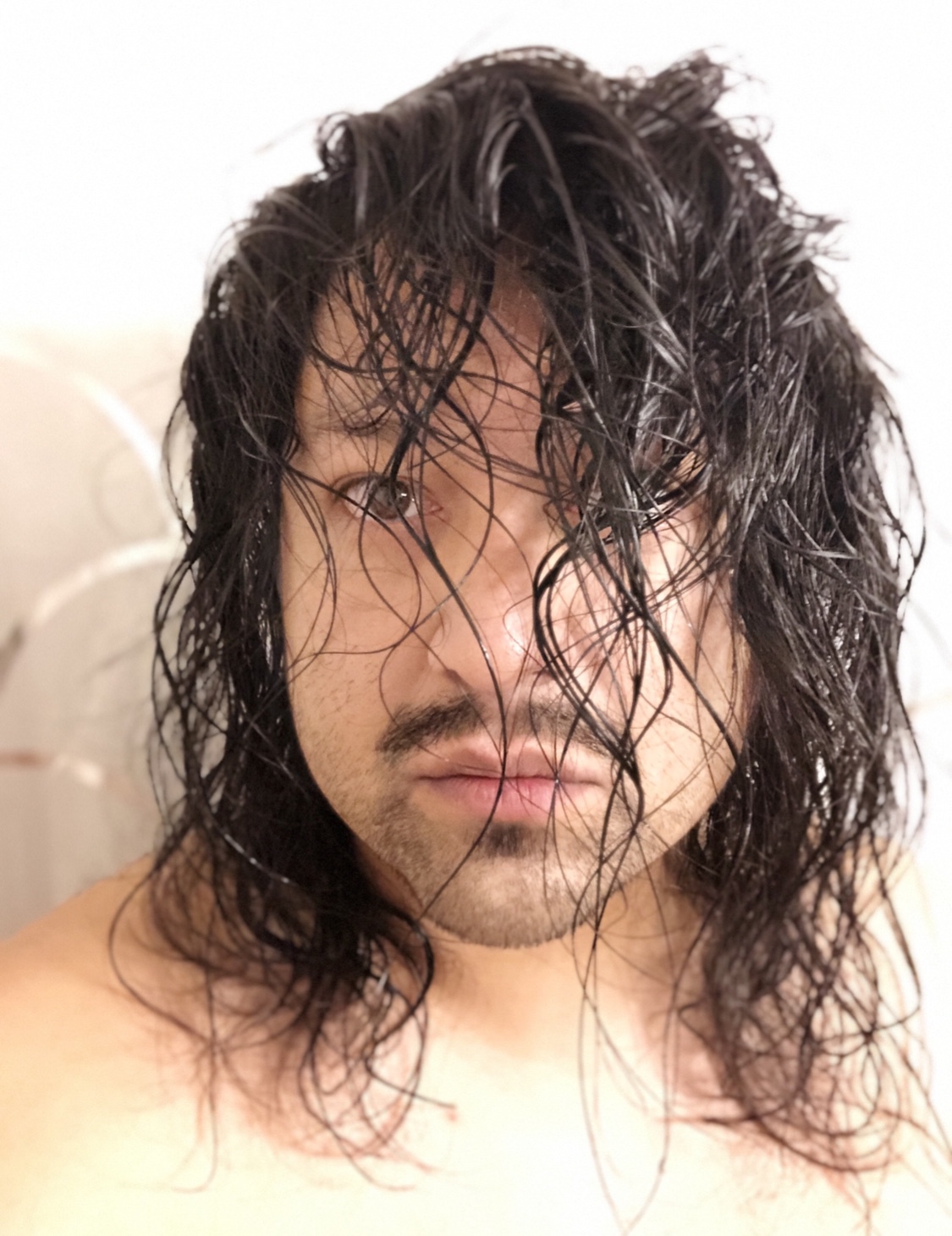 LUIS LOPEZ-MALDONADO is a Xicanx activist, poeta, playwright, dancer, choreographer, and educator born and raised in multiple barrios across el Orange County, CA. He/Him/They/Them earned a Bachelor of Arts degree from the University of California Riverside, in Creative Writing and Dance. His/Their poetry has been seen in The American Poetry Review, Foglifter, Public Pool, and Latina Outsiders: Remaking Latina Identity, among many others. He/They also earned a Master of Arts degree in Dance from Florida State University and a Master of Fine Arts degree in Creative Writing from the University of Notre Dame. He/They are currently adding glitter to the Land of Enchantment, working for the public educational system as a high school Bilingual Educator and Special Education Teacher, holding a Pre K-12 Special Education License and a Pre K-12 Specialty Area License, with endorsements in TESOL, Bilingual Education, Performing Arts, and English Language Arts. He/They are currently a graduate student at the University of New Mexico, to become a principal.