by LindaAnn LoSchiavo
Before my father stops hugging me, before he dries his frosted eyes, before he commandeers my suitcase, I know our agendas are beating different drums, his expectations clouded with denial.
Before I arrange her medications, consign the complex sequences of patches, dosages, and Roxanol refills to a spreadsheet, before I gently peek inside the master bedroom, I know he's made himself at home, the dark prince whose wanton seduction has already begun, the sly suitor who will reach the terminus first, conveying her silently into his sunless realm.
Before I set about nursing neglected houseplants, manicuring brown-tipped leaves, recovery in my heart, I sense the shush of air-cooled breeze in empty alcoves, Tampa's hopeful blue expanse about to ashen, date palms about to shiver in streetlight, the dusk's fatal crawl towards night.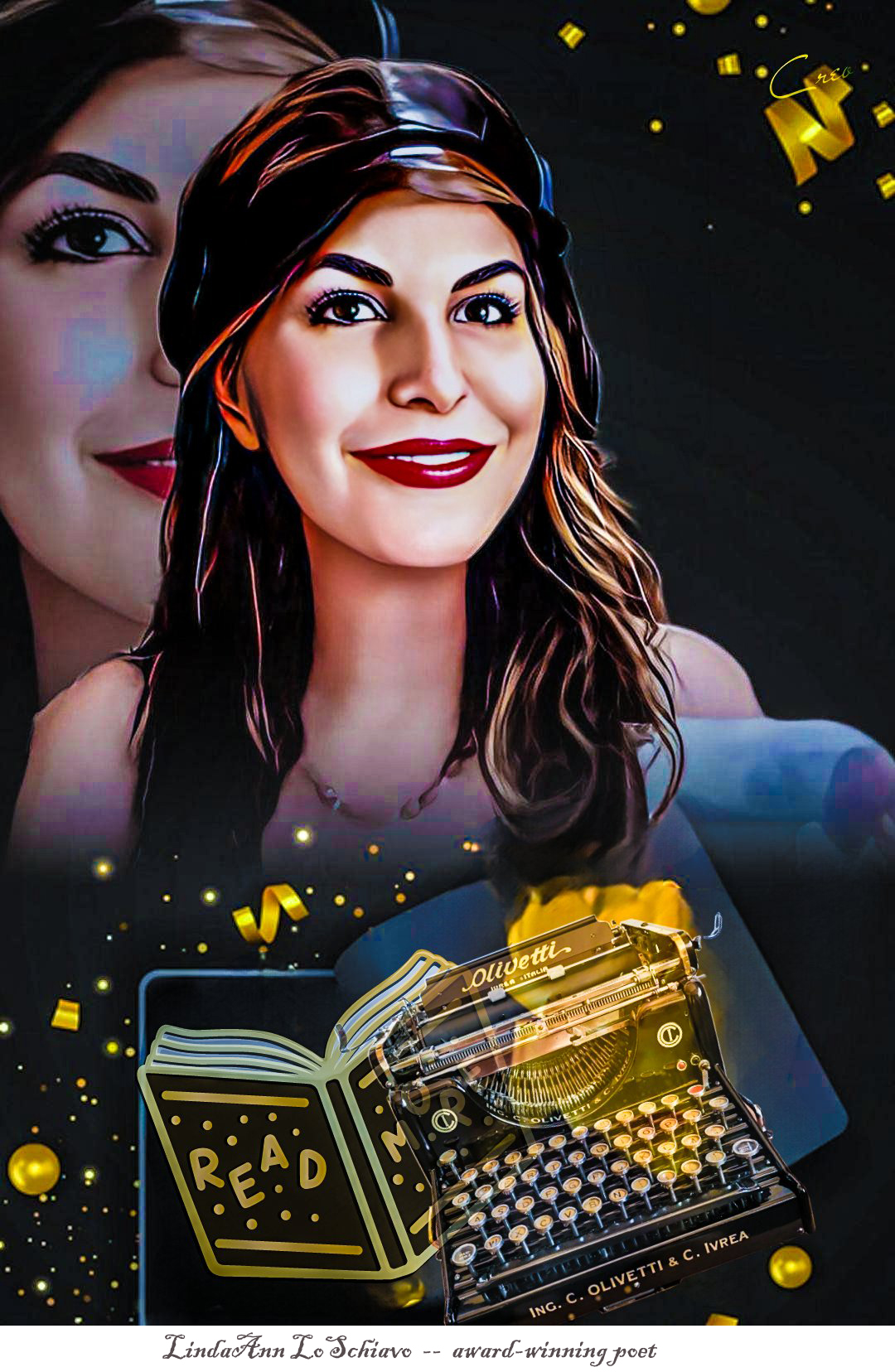 Native New Yorker LindaAnn LoSchiavo (she/her), a four time nominee for The Pushcart Prize, has also been nominated for Best of the Net, Balcones Poetry Prize, an Ippy, a Firecracker Award, the Rhysling Award, and Dwarf Stars.
She is a member of SFPA, The British Fantasy Society, and The Dramatists Guild.
Titles for 2022: "Women Who Were Warned" (Cerasus Poetry) and "Messengers of the Macabre: Hallowe'en Poems" (Audience Askew).
Forthcoming in 2023: "Apprenticed to the Night" (UniVerse Press), "Felones de Se: Poems about Suicide" (Ukiyoto Publishing), and "Vampire Ventures" (Alien Buddha Press).
Forthcoming in 2024: "Cancer Courts My Mother" (Penumbra / Stanislaus State College).
Forthcoming in 2025: "Eros and His Entourage" (Naked Cat Press).
You can find her on the web here:
Twitter: @Mae_Westside
LindaAnn Literary: https://www.youtube.com/channel/UCHm1NZIlTZybLTFA44wwdfg
AMZ: https://www.amazon.com/LindaAnn-LoSchiavo/e/B084WSGD5K/