by Cynthia Atkins
Swung in trees to write notes
on a branch, carved her name
into the cleft where the bark Y's into
a myriad of decisions.  She wrote
in the margins between
        the crumbs and the broom.
While she was pickling cucumbers,
with the juice and the seeds
        with what remorse takes from us.
She wrote with a stick, the ink of fudge
from a wooden spoon. Her apron pockets
gathered into a behemoth of her secrets.
        She spoke into the gefilte fish,
and prayed with the yeast, as shadows
folded into the chiaroscuro of night.
I tell you, no one must ever know
that my mama's mama
        wrote to hide her wounds.
Slapped silly for speaking
out of turn? —She wrote into
the feces on the diapers, into the bold
stink of life.  My mama's mama wrote
       to be invisible, to disappear.
Like that lady at the circus cast
inside the magician's black box.
She wrote to travel in time,
        this dinner table where her name
is scratched into wood, and I serve my family soup
on a snowy day, her print legible everywhere.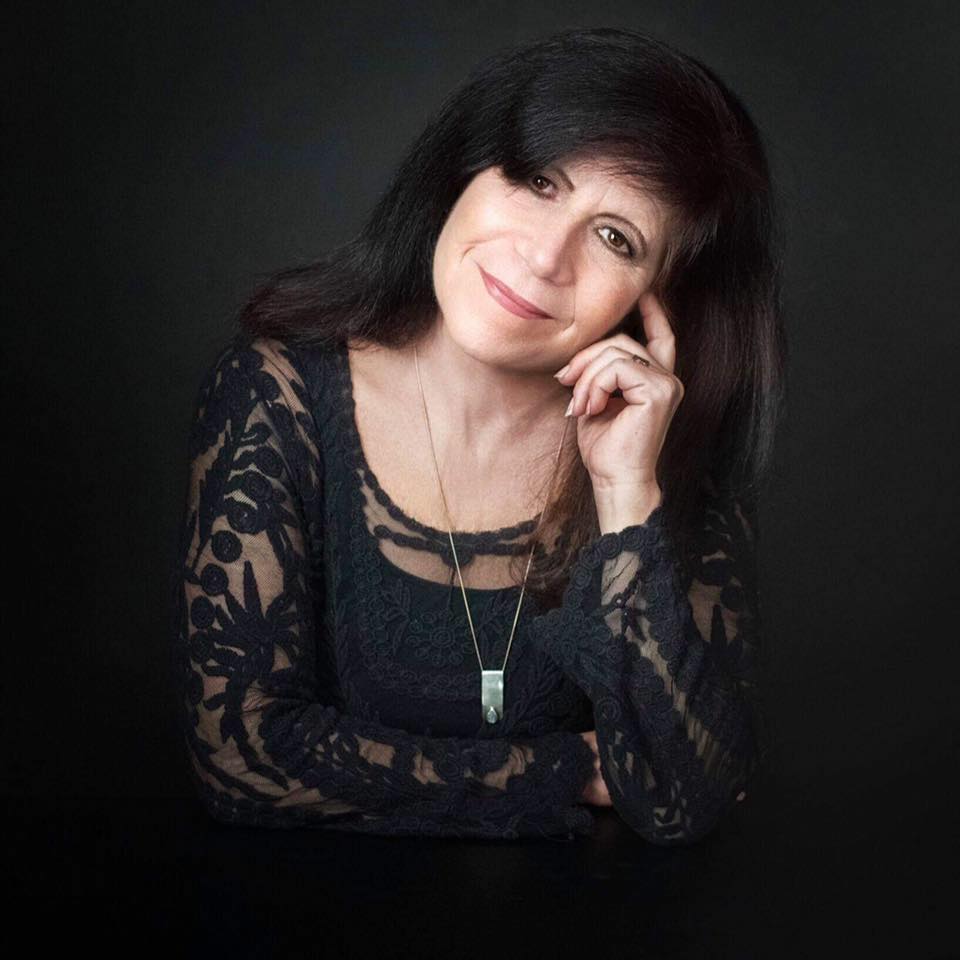 Cynthia Atkins (She, Her) is the author of Psyche's Weathers, In The Event of Full Disclosure (CW Books), and Still-Life With God (Saint Julian Press 2020), and a collaborative chapbook from Harbor Editions, 2022. Her work has appeared in many journals, including Alaska Quarterly Review, Anti- Heroin Chic, BOMB, Cider Press Review, Diode, Green Mountains Review, Indianapolis Review, Los Angeles Review, Rust + Moth, North American Review, Permafrost, SWWIM, Thrush, Tinderbox, and Verse Daily. Formerly, Atkins worked as the assistant director for the Poetry Society of America, and has taught English and Creative Writing, most recently at Blue Ridge Community College. She is an Interviews Editor for American Micro Reviews and Interviews. She earned her MFA from Columbia University and has earned fellowships and prizes from Bread Loaf Writers' Conference, Virginia Center for the Creative Arts, The Writer's Voice, and Writers@Work. Atkins lives on the Maury River of Rockbridge County, Virginia, with artist, Phillip Welch and their family. More work and info at: www.cynthiaatkins.com
(Photo credit: Anne Valerie Portrait)