by Pamela L. Laskin
Going to grow a gorgeous garden
with wisteria blooming between begonias
and roses
ripe with longing.
I had the seeds,
the soil.
All was ripe
for blossoming.
even the way I measured
the distance between where the seeds
were planted.
How could I have known
the heat was venomous,
the waters were dying of thirst,
the sun snuck behind smog;
never did I dream
of the disasters of war
drought
a virus that ravaged so many lives;
this garden
was futile
destined to die
in parched soil
sorrowful soil
one that gave birth
to weeds in abundance.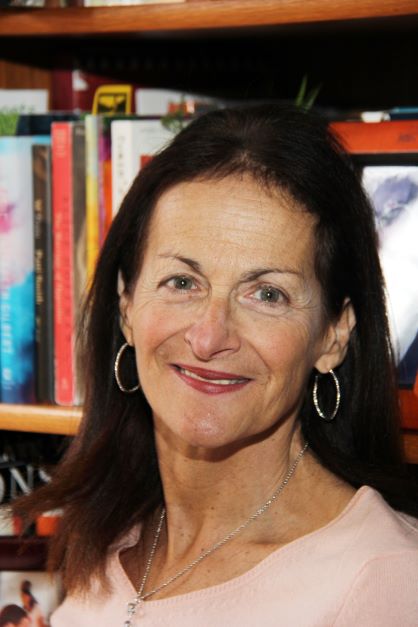 Pamela L. Laskin is a lecturer in the English Department at City College, where she teaches undergraduate and graduate Children's Writing, and directs the Poetry Outreach Center. Several of her children's and poetry books have been published. RONIT AND JAMIL, A Palestinian/Israeli ROMEO AND JULIET in verse was published by Harper Collins in 2017, and was named  among the 35 books to have on your radar for 2017. BEA, a picture book, was a finalist for the Katherine Paterson Prize for Children's Fiction. She is the winner of the 2018 International Fiction Prize from Leapfrog Press, and WHY NO BHINE, an epistolary novel about the Rohingya Muslims, was published in 2019. The Operating System published a bilingual picture book, MONSTER MARIA, which is about Hurricane Maria, and is being used as a fundraiser for after-school programs in Puerto Rico. Linus Press recently published MY SECRET WISH about families seeking asylum, and is also being used as a fundraiser.
THE LOST LANGUAGE OF CRAZY, a middle grade-novel, was published in November, 2021 (Atmosphere Press), and Cervena Barva Press will be publishing WORDS UNWHISPERED, a book a ghazals about the pandemic in 2022. She is currently at work with Ukrainian author Vasyl Makhno on a YA novel in verse, whose focus is on the war in the Ukraine, and which will be used as a fundraiser.
Follow her twitter: @RonitandJamil and follow her blog: http://PamelaLaskin.blogspot.com/