by John Reed
You and I are everywhere but here.
Down on Gansevoort at the swanky bar,
the cherrystone clams are ready for us,
on ice on a platter, on the half shell–
and the sprinklers time-on at the great lawn–
and an orange skirt is somewhere walking–
and drivers are adjusting their mirrors.
We're 24/7, below Canal,
in the alterverse where the lights stay on,
the shutters stay up, the phone keeps ringing,
and "they" are bones like snowdrifts in corners.
We're orphaned only in this universe,
but there, we're in my chest and in your hair.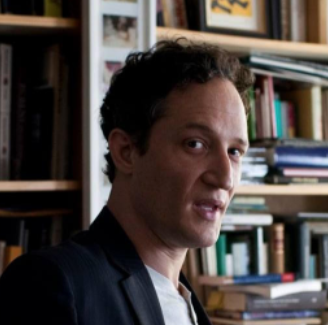 John Reed  is the author of three novels, one book of poetry, two non-fiction illustrated projects, one project of poetry/theater, and one book of history/narrative non-fiction; published in (selected) Artforum, Art in America, the Believer, the PEN Poetry Series, Gawker, Slate, the Paris Review, the Times Literary Supplement, Vice, The New York Times, Harpers; anthologized in (selected) Best American Essays; current faculty at The New School University MFA in Creative Writing. 
Twitter: @easyreeder
IG: @easyreeder
Website:  easyreeder.com