by Gretchen Primack
Some of your brother's illness was there all along,
some bloomed as he came of age. You came of age
in the bunk below, his shrieks staining
the ceiling, grease from his head staining
the wall. He is still there. You climbed out
how you could. You have a trace of his dis-
ease, as if he is drowning in what only misted you.
The mist makes faces a fog. People are mystery,
a challenge you don't see reason to meet, figures
to watch on their plastic fields.
Leaves, though, are in sharp focus. Phoebes are, dogs,
mosses. And I am, as if I were only partly human.
At the feet of the white ashes, mushrooms wrinkle on their way
out, white kneecaps and beaten copper lids listing.
You sing their sub-species, nibble and crow the afternoon.
Rich birch peel themselves for you. Hummingbirds hum
and swan on your juice. Sometimes I pull
you away to where strangers stand and your hands dangle,
teeth grind til you find a creature winding between the legs.
Touches pulled you from the woods, from your brother's
howls, your mother's mumbles against the invisible,
to our little tangle. You move a hand to my thigh,
your mouth green with forage. A being trying to be
in the unwished.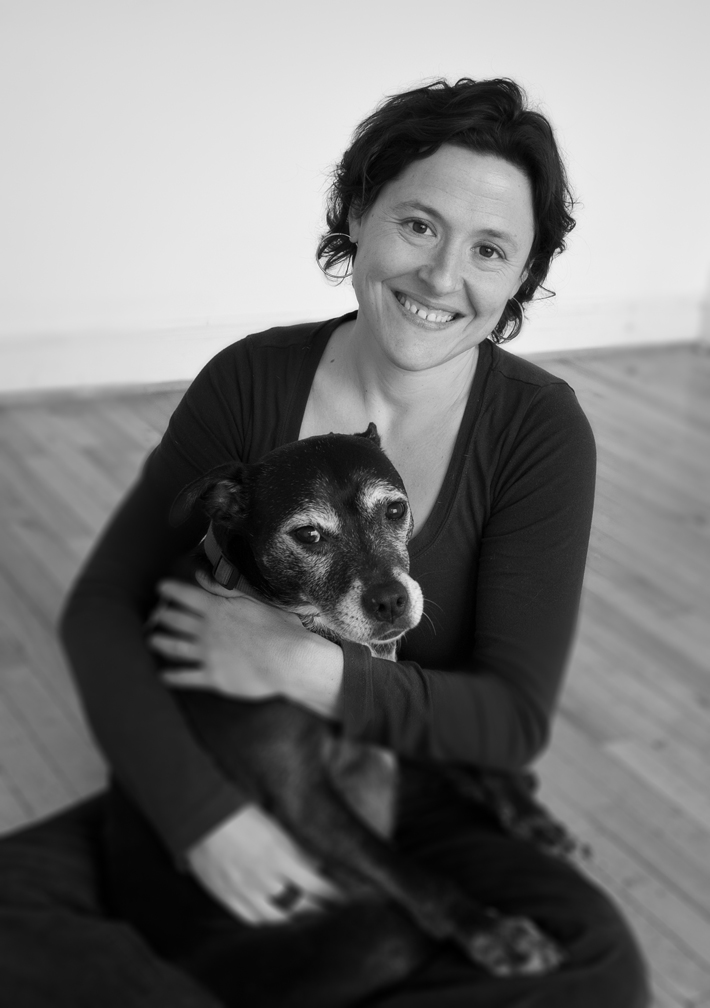 Gretchen Primack is the author of Kind, republished by Lantern Books in 2021; Visiting Days (Willow Books Editors Select Series); and Doris' Red Spaces (Mayapple Press). She also co-wrote, with Jenny Brown, the memoir The Lucky Ones: My Passionate Fight for Farm Animals (Penguin Avery).  Her poems have appeared in The Paris Review, Prairie Schooner, FIELD, Ploughshares, Poet Lore, Little Patuxent Review, and other journals and anthologies. Primack has administrated and taught with college programs and poetry workshops in prison for many years, and she moonlights at The Golden Notebook Bookstore in Woodstock, NY.