by Bruce Whitacre
Fine as a
grain of sand yet
vast as a planet, lightning
eater, thermal forge, bosom of river
and lake, air anchor, wind sculpture, you
host the play of all, from the touchable to the unsayable.
When we dug the foundation of our first home in yellow clay, the gaping
hole was covered quickly, but not before the monster slithered into the crawlspace
to terrify the venturing child. Oh, the horrors you hold. Plough sixty acres to learn
slow time. Lie down in a field, look around, how hard to find one's place.
Concrete mystery mother, nurturer and burier, like Buddha
on that crisis dawn I touch you to witness me,
this blink on your breast. May my journey
be like the glaciers that ground polished
stones scattering the hills. I want
to dig deep into your flesh,
reveal your jeweled wonders:
a cavern, a mountain,
a valley, somewhere
for me.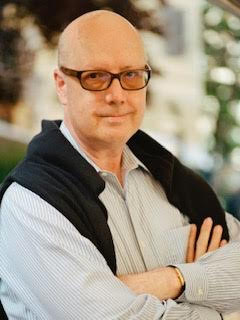 Bruce E. Whitacre's poems have appeared in American Journal of Poetry, Buddhist Poetry Review, Cagibi, Hey, I'm Alive, Impossible Archive, Nine Cloud Journal, North of Oxford, Pensive Journal, Poets Wear Prada's The Rainbow Project (nominated for Best of the Net), and World Literature Today. His work is included in The Strategic Poet by Diane Lockward, Brownstone Poets 2020, and in the anthology, I Want to be Loved by You: Poems on Marilyn Monroe. He holds an MFA in Dramatic Writing from NYU's Tisch School of the Arts. He is a native of Nebraska and lives in Forest Hills, Queens with his husband. More at www.brucewhitacre.com.
Photo credit to Federico Pestilli.