Review by Bertha Rogers
To read D. Nurkse's A Country of Strangers: New & Selected Poems is to walk the roads of never-ending war, the words illuminated by the light of whistling rockets or blown up by bombs. This collection, gathered from thirty-five years of his poems, tells the truth of war in lyrical language—how it both follows and leaps ahead even as we think we will escape it, how it lives inside us even during peace time. These poems are shrouded in darkness; they reflect both the poet's alienation from and his love for his fellow citizens. He makes it clear that although we will never completely know each other's truest thoughts, we may somehow find hope in these bombed-out forests of words.
In "My Father at Prades" (from The Rules of Paradise) the poet explains what leaving means to him, and he invites emigrants, those often reluctant travelers, to remember where they came from and imagine where they will end. Nurske writes:
He has left his life
with his baggage in the village.
Now he walks by himself
in the forest at Prades.
A tiny sparrow with a fat chest
hops up and considers him
gravely; he's no longer the enemy.
Under a clump of white mushrooms
no one will harvest
he finds flowers with no names
a teardrop, a bead of blood.
He stumbles on a hidden spring
and sips a loud rushing voice
and the cold of another planet.
Now he can enter the wild hives
and scoop that cloudy honey
in both hands
and the one who was stung
was a stranger, an exile.
No war, no child, no suffering.
Only the waterfall in the fog.
D. Nurkse was born in New Jersey to parents who escaped Nazi Europe during World War II, and he grew up in the United States and Switzerland. His free-verse poems are like I.E.D.s that readers must carefully watch for; they're written by an American poet, but they're run through with the accents and the history of Europe. He's close to us while keeping his distance; his poems are quiet, allowing readers to have for themselves the shouts and rants they feel.
Countries that are always at war fill these pages; battlefields covered with corpses are prefigured in Nurkse's poems. Today's Ukraine is his forever and ever, as in "In the Winter of Painted Swastikas" and "Not Yet America," which present contemporary protests. The reader can see the happy, satisfied marchers, the ones who still think they are doing good through Nurkse's words, flowing from his heavy heart.
"In the Winter of Painted Swastikas"
The demonstration is winding down,
the sound system has been dismantled
and stashed in numbered boxes,
students draped in frayed banners
are flirting or commiserating,
there's still a sense of safety
lingering though the streets
home are icy, dark, and watched,
and if two women hold hands
a helmet on a rooftop will shout
girls coming from the march.
"Not Yet America"
At the end we are marching and yelling, waving signs we inked in
ourselves, just as we did when we were kids.
The street never changes. Drinkers watch from a bar, suds glinting on
their upper lips. A bald man is being shaved in a barbershop. The chair
swivels toward us: how round those eyes are, in a face smothered under
lather. A baker in a white paper bag hat stars from a doorway, poised to
clap flour from his hands. Behind an iron grille, a nun sighs and crosses
herself.
Apparently we will always have to march, singing to keep awake, calling
'Peace' and 'justice' as if those sibilants could answer: in the numbing
cold, even in the night sky, in the empty quadrant of Scorpio.
There you'll find us, and the street too, since it stretches forever. A
bodega with steel gates. A Jiffy Lube. A chain-link fence on which a
child has spray-painted the first stroke of the first letter of a name.
Every poem of Nurkse's bears witness; every poem is permeated with our painful history and draped in the permanence of war. And here's a beautiful thing: Nurkse trusts his readers and trusts that they will trust him; he invites those strangers into his thoughts, his stories, an attribute that few contemporary poets share with him. This is his great strength, told in the voice he found early on and honed in poem after poem. America is lucky that Nurkse tells such truths, bears such witness with such grace.
---
D. Nurkse is the author of eleven previous books of poetry. His many honors include a Literature Award from the American Academy of Arts and Letters and a Guggenheim Fellowship. His poems have appeared in periodicals such as The New York, The American Poetry Review, and The Paris Review. He has taught poetry in prison and, as Brooklyn poet laureate, in local schools and the public library system. He has also worked for human rights organizations. A resident of Brooklyn, he currently teaches in the MFA program at Sarah Lawrence College. The poet has authored many collections of poetry, and A Country of Strangers holds selections from most of them. Among his other titles are Staggered Lights, Shadow Wars, Isolation in Action, Voices over Water, Leaving Xaia, The Rules of Paradise, The Fall, Burnt Island, The Border Kingdom, Love in the Last Days, and A Night in Brooklyn. A Country of Strangers: New and Selected Poems was published by Alfred A. Knopf.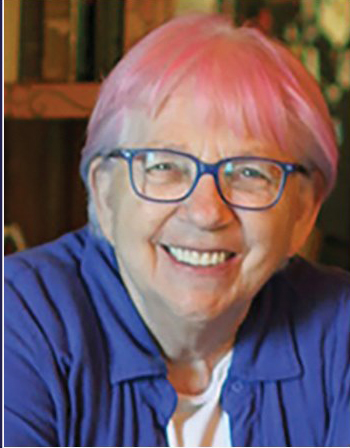 Bertha Rogers's poems appear in journals and anthologies and the collections Wild, Again, Heart Turned Back, Even the Hemlock, and the forthcoming What Want Brings: New and Selected Poems. Her translation of Beowulf, the Anglo-Saxon epic, was published in 2000 (Birch Brook); her translation of the riddle-poems from the Anglo-Saxon Exeter Book, Uncommon Creatures, was published in 2019. She is a master teaching artist. With her late husband, Ernest M. Fishman, she co-founded Bright Hill Press & Literary Center of the Catskills.