by Kim Farrar
Old diligence, basking
on your enduring flagstone
of self-reliance.
You are a mound
of patience. Your eyes
masked by a yellow
racing stripe, a touch
of slick irony.
You are a testament
to the advantage
of closing up.
Where is the giant sloth
with his great hooked claws?
Or, the saber-toothed
tiger with his over-sized fangs?
Such audacity—
unlearned in the art
of withdrawal.
If evolution is change,
you are the mascot
for sticking with what works.
The permanent frown,
the calloused beak
belie the bean-sized heart
encased between
plastron and carapace.
Your walk teeters
like a ship tossed at sea—
loose cargo shifting
in the hold—suffering
the weight of carrying
one's home everywhere.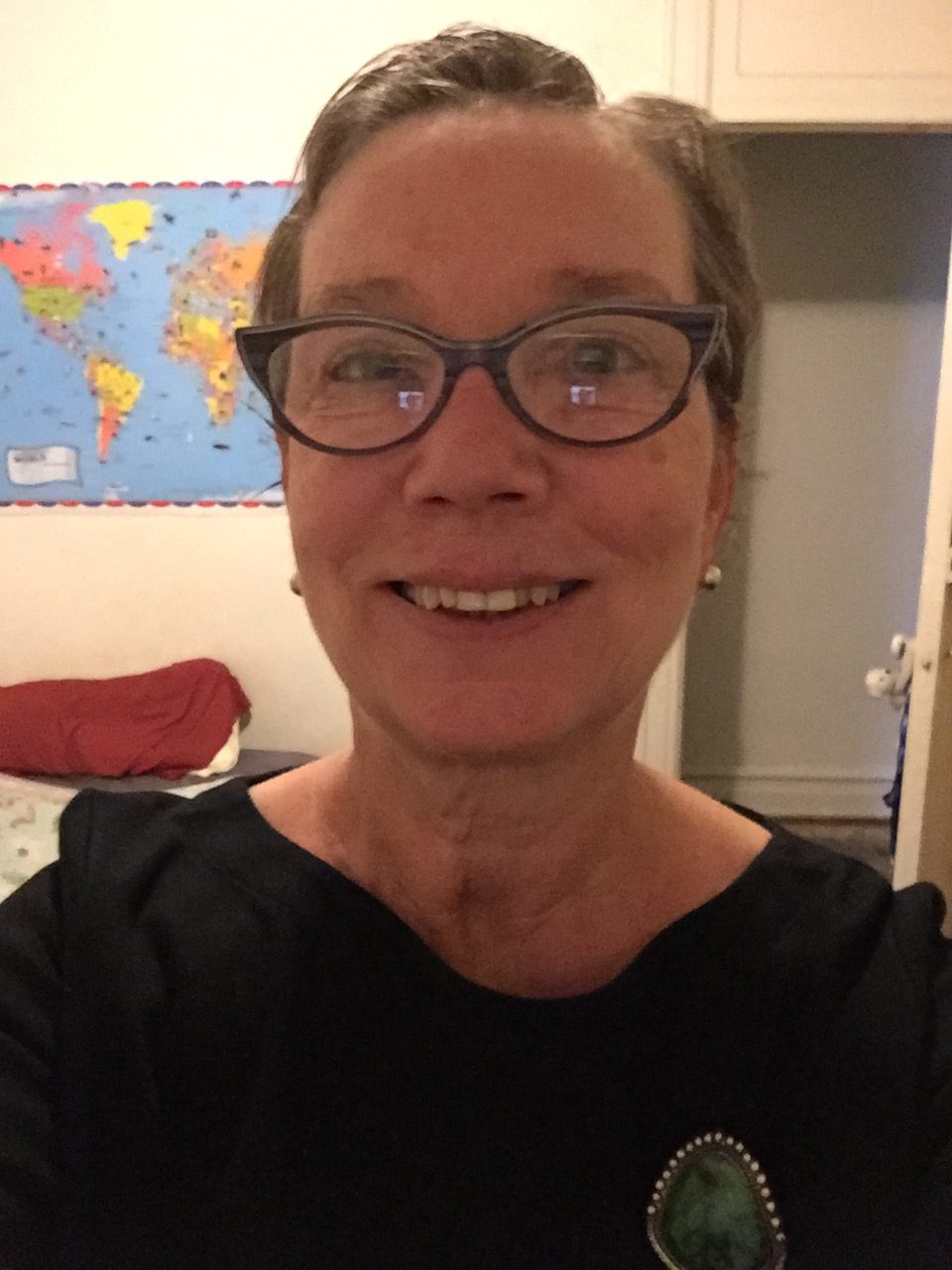 Kim Farrar is the author of two chapbooks published by Finishing Line Press: The Familiar and The Brief Clear.  She has recently published in Alaska Quarterly Review, Chicago Quarterly Review, Salamander, and New Ohio Review.  Her essays have been published in Illness & Grace, Voices of Autism, and Reflections. Her flash fiction has been published Flash Fiction Magazine. In 2020 her poem "Powerful Forces" placed third in the Gemini Poetry Contest.  Her full-length manuscript, Calamities of the Natural World, was a semi-finalist in the 2021 Grayson Books Poetry Contest.  She received an honorable mention in Glimmer Train's short fiction contest of 2018.  She is a three-time Pushcart Prize nominee.  She lives in Astoria, New York.