by Heather Dubrow
early in the morning, before the heat inside is unbearable,
try walking your anger on an imperious leash.
Remember that our city has "pooper scooper" laws,
so clean up what that anger deposits
near your feet, unfortunately never in the gutters
where such matter and matters belong.
And when Fido refuses to move
or dashes ahead of you,
try to keep your grip on the leash
and on your resolve.
Bear in mind how many fuming questions
your insurance company would have asked
before refusing to cover that therapist.
But before you're sure that dog-walking is the better bet,
remember that this creature's teeth are long and its self-control short.
It needs to be walked several times a day,
not just user-friendly early mornings.
Its digestive system is often loose,
and your anger often indigestible.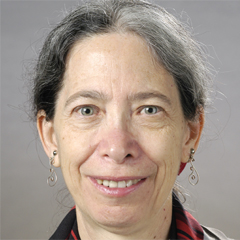 Heather Dubrow is the author of Forms and Hollows (Cherry Grove Collections/WordTech), Lost and Found Departments (Cornerstone Press), and two chapbooks.  Two of her poems were set to music and performed, and a play was produced by a community theater; the journals where her poetry has previously appeared include Prairie Schooner, Southern Review, and the Yale Review. She has also published several books of literary criticism. Director of Fordham's Poets Out Loud reading series 2009-2020, she holds the John D. Boyd, SJ, Chair in Poetic Imagination there.  She is currently president of an international organization engaged with lyric and poetics in general, INSL (International Network for the Study of Lyric).