by Bruce McRae
As you may surmise,
we hold our meetings at night,
our torment unreasonable,
our pallor make-up won't allay.
Witches convening in a moonlit glade.
Criminals washing the blood
off their roughened hands.
The happy-go-lucky undead,
eschewing brains for a bucket of coffee.
We pledge allegiance with a yawn.
We sit. We stand. We kneel,
beseeching sleepless gods and demons.
But never do we lie.
Never do we rest our heads
a moment before morning.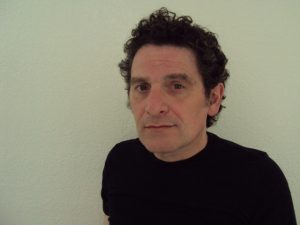 Bruce McRae, a Canadian musician, is a multiple Pushcart nominee with poems published in hundreds of magazines such as Poetry, Rattle and the North American Review. His books include The So-Called Sonnets (Silenced Press); An Unbecoming Fit Of Frenzy; (Cawing Crow Press) and Like As If (Pski's Porch), Hearsay (The Poet's Haven).