by Shan Rao
My grandmother was learning to die when I was born.
Age 56 they say (maybe)
no one can be sure, those records not kept
carefully. [Lung cancer; cells spoiling.]. In my first
memories, I am sitting on her silent bed stacking
stuffed bears against the headboard.
I have never known my grandmother's name.
[Or, perhaps I knew it once, in a time before I could speak, when syllables mushed together in a kind of half-baked soup. I do remember her in the kitchen, though I am unsure how much is fiction more than memory—the lid to the film chamber left slightly ajar, images infiltrated by churning sunlight that swirls and obliterates.]
I am 21 before I learn that she was a pilot
in India [I do not know what for, how
she became]. In the only picture I've seen she is near,
death, wrapped tightly in a scarf, a leaf of a woman,
desperate to drift away. In my memories, there is no face, no
her.
Age nothing, she names me: middle name Vidya
(for knowledge; for hope). For a girl in America! She is in love
with the Macy's ribbons, soft ties for floating curls. One
day (age something) my father tells me I look like her
                                                                            [to me this means I look like empty air]
Gold necklace [warped chain too thick]. I carry you around my neck
each day, nameless faceless woman. I do not carry the memory,
but I have heard a story: age one, small ceremony on velvet
towels, I crawl between bowls. Taatas toss peaches, shake books;
I am smiling; I am flying toward you, reaching for gold,
reaching for the memory of your arms.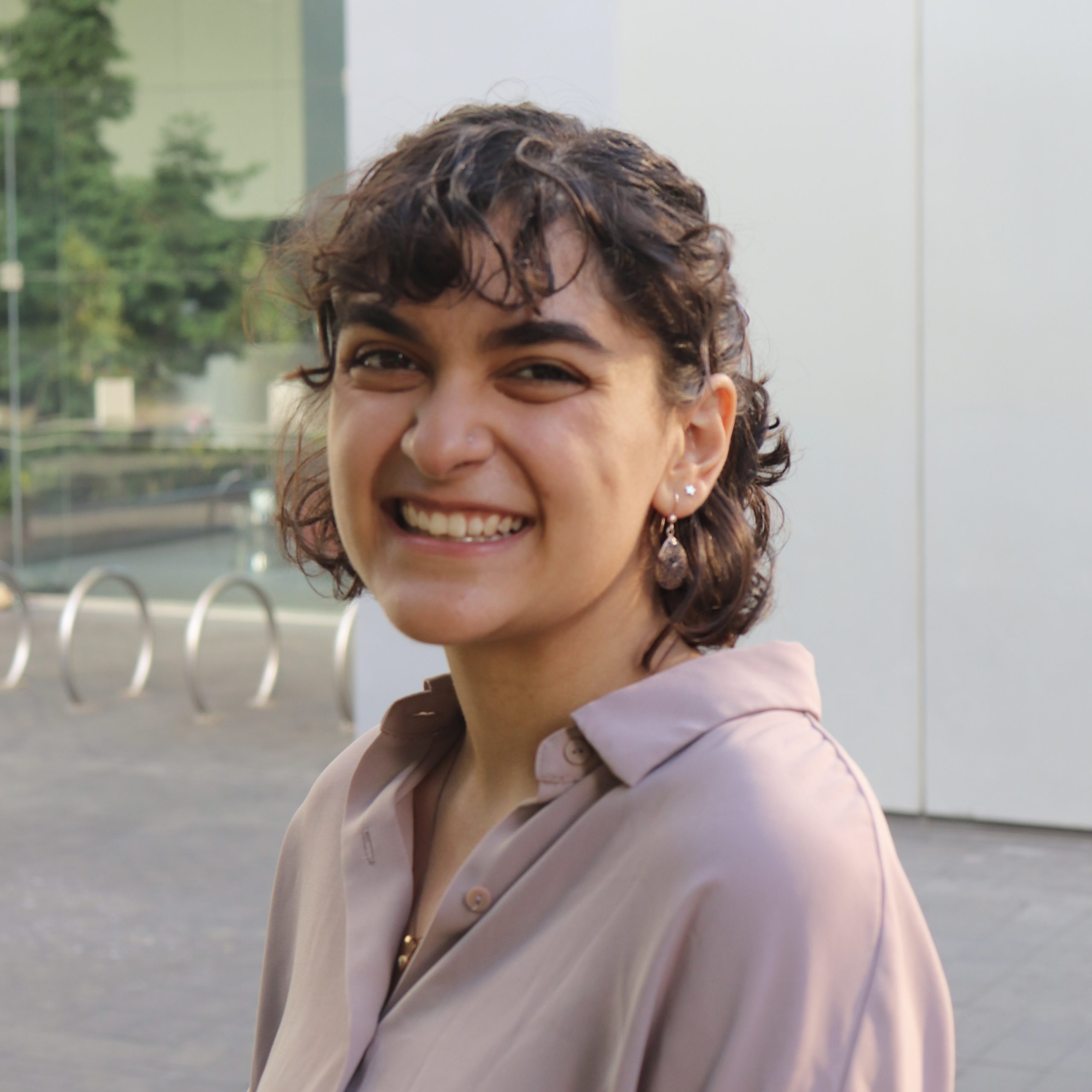 Shan Rao (she/her) has been published in Hyphen Magazine, the (un)common sense digital chapbook, and The Comma, and has been awarded the Margaret Lamb Writing to the Right-Hand Margin Award and Suzanna Cohen Legacy Prize. Originally from rural Minnesota, she now lives in Brooklyn (with her two cats) where she works as the Development Manager for Kundiman. You can find her online at https://shan-rao.com