by Michael Passafiume
We were in your red van on our
way upstate to another Miracle Legion
show because they were the fucking
coolest band & only you & I
knew that & you
were trying to tell me something.
We were having a picnic at Beethoven Park
& god, I was wearing those stupid
striped shorts & even without
the shorts I knew your friends were
just pretending to like me & you
were trying to tell me something.
We were in your apartment smoking
cigarettes & talking
about the future as if we had some
control over it & I think Madonna
was on the stereo & I was so over her
but still deep in my U2 phase & you
were trying to tell me something.
We were speedwalking through the Fine Arts
building & ran into each other, like,
literally ran into each other,
& it had been a couple of years but you looked
the same as we hugged awkwardly
but it was nice & you invited me over
for dinner & I said That sounds great,
then promptly forgot & fuck, when you called
the following evening a cluster of disappointment,
like English ivy, rose up through the receiver's
small holes to cover my mouth & there
was no fixing things & you
were trying to tell me something.
Now, it's decades later & every few years
you message me through Facebook
& give me snippets of your life,
say, It'd be nice to get together,
say, Tell me stories,
& when I do it always feels like
too much, too many stories
& then you never write back
& now I'm wondering,
Is that what you wanted to tell me?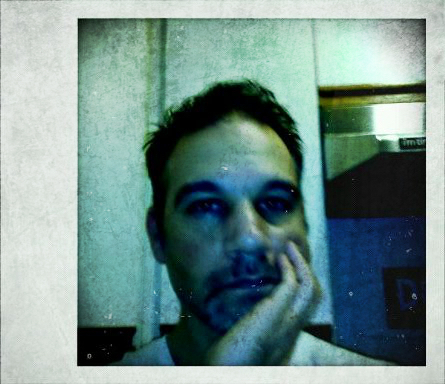 Michael Passafiume is a Brooklyn, NY-based writer whose work has appeared in Black Heart Magazine, Drunk Monkeys, Jet Fuel Review, Madcap Review and Welter Online, among others. His chapbook, archipelagos, is available from Blue Hour Press. Michael received his MFA from Antioch University Los Angeles; he also holds a BA in English and an MA in Theater from Binghamton University. He occasionally tweets from @passafiume and can also be found at michaelpassafiume.com.