by Niles Reddick
Among the G-Wagons, Ferraris, and Rolls Royce convertibles, we parked our rented Ford Escape and walked with tourists and the rich and famous shoppers. My wife pronounced it "Ro-day-o" while I pronounced it "Ro-dee-o" because I was from the rural Midwest and had gone to rodeos my entire life. My pronunciation annoyed her, and she poked me in the chest with her newly painted yellow fingernails, told me to keep that to myself, and try to act like I wasn't a redneck. For her, shopping was as much pretend as it was when she played with dolls, performing role play on the shag carpet of her childhood bedroom.
We saw some pro sports players (I knew who they were), rappers (my teens knew who they were), and actors (my wife knew who they were) dashing in and out of the major designer stores with recognizable names: Gucci, Burberry, Christian Dior, and many others. We didn't, however, bother any of them for autographs or selfies. We'd learned from having backstage passes and getting to meet singers in Branson that, while all of them appreciate their fans, many of them were shy and had only a close circle of family and friends. They stayed away from cameras and reporters when they were on "their time" and often tried to hide their identities with sunglasses, hats, and in some cases, wigs, or hair pieces. They lived behind gates in multi-million-dollar homes, had extensive security systems, and often had security guards while we lived in a two hundred-thousand-dollar ranch home in a neighborhood that was in a state of decline and had a security system from a box at Wal-Mart.
My daughter wanted to go into the Gucci store while my wife opted for Christian Dior. After one look at a multi-colored sweater with strings pulled over a partial mannequin in their window, with a price tag of over a thousand dollars, I told her to go ahead without me. I'd go to the Gucci store with our daughter. We had to stand in line for thirty minutes until a salesperson was available to assist us, but I didn't need assistance because I wasn't buying anything. I think the least expensive product in the store was a pair of flip-flops (they were labeled sandals), and they cost five hundred dollars. It occurred to me that the individual in China who manufactured them probably made less than one dollar per day—a considerable profit for the owner. I walked on. The day I spent five hundred dollars on flip-flops would be the day my wife could send me on to an asylum for the capitalistic insane.
I talked with a guy who seemed normal, and he had a sidebar with one of the employees who, with her cell, pulled up the items he wanted to purchase, not for himself but for his nameless and invisible employer who'd sent him on errands. I tried to tease it out of him, but he didn't bite. When we finally made it to the front of the line, I said hello to the security guard, said I felt like he'd probably seen tons of famous Hollywooders, and he nodded that he had. I asked who had been the most recent one he'd seen. He responded that they were unable to share that information.
We looked around the Gucci store, but in all, I'm certain we weren't there more than ten minutes. A saleswoman, however, followed on my heels to make certain I wasn't a thief. Not only did being there reinforce how poor and insignificant I was when compared to stars, they made me feel like a suspect or potential criminal. I'd take my lower middle-class poverty and rural Midwest life over big city issues any day of the week.
When we all met up in the Burberry store, their employees also had the doors propped open and we thought we heard firecrackers, but quickly discovered what we'd heard was gunfire. We saw two large men in suits and dark sunglasses huddle around someone my daughter said was a rapper named DMZ (named for the Korean demilitarized zone, but I had heard the lyrics and pulses through our hallways and floors back home and knew there was nothing demilitarized about them). The bodyguards pushed the rapper into a G-Wagon and sped off while police surrounded the block and searched for the attempted assassin. The police didn't locate him, and though I knew we certainly weren't targets, I thought it best that we move on and visit tourist sites before the day was over. We headed back to our room at the Roosevelt Hotel, on the seventh story with a view of the iconic Hollywood sign, where we would change into more comfortable shorts, t-shirts, and reasonably priced flip-flops and move like zombies with the masses along the star walk.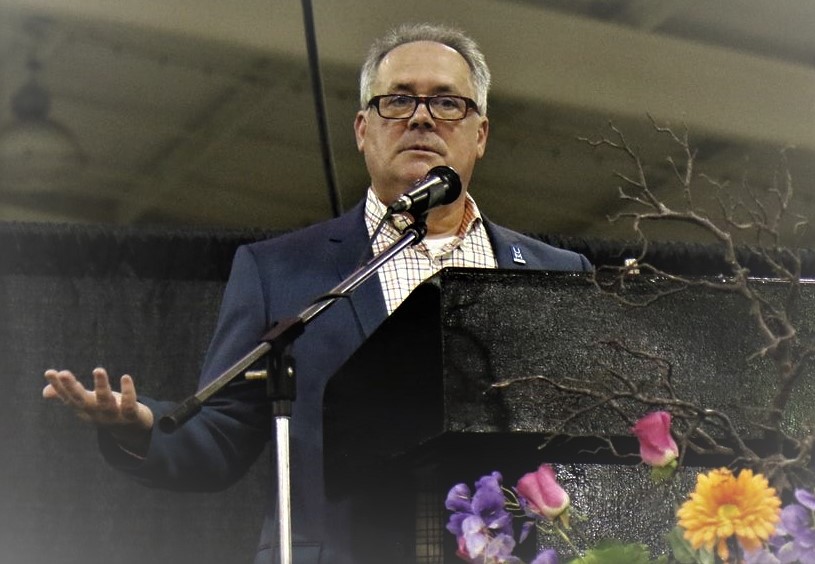 Niles Reddick is author of the Pulitzer nominated novel Drifting too far from the Shore, two short fiction collections Reading the Coffee Grounds and Road Kill Art and Other Oddities, and a novella Lead Me Home. His work has been featured in over four hundred fifty publications including The Saturday Evening Post (ranking him among the Top Ten Most Popular New Fiction of 2019), PIF, New Reader Magazine, Forth Magazine, Cheap Pop, Flash Fiction Magazine, With Painted Words, among many others. He is a three time Pushcart nominee and a two time Best of the Net and Best Microfiction nominee. He works for the University of Memphis and lives in Jackson, Tennessee, with his wife Michelle, two teens, and two schnauzers named for two Poet Laureates.
Website: http://nilesreddick.com/
Twitter: @niles_reddick
Facebook: https://www.facebook.com/niles.reddick.9
Linkedin: https://www.linkedin.com/in/niles-reddick-0759b09b/
Instagram: nilesreddick@memphisedu