by Sarah Sarai
"Pantyliner Notes."
It's yours, my hands are washed
for at least twenty seconds.
"Girl with a Pearl Jam Earring."
"Tess of the Rosenthals."
Confidence lost in bluster is
gained by belief in cohesion.
Sense is altogether different
and who cares not me.
"Dombey and Son from Another Mother."
"A Midsummer Night's Cream."
Most likely I am trying to say
"War and Peas and Thank You"
for paying me any attention at all.
Sorry if I didn't quite hit home.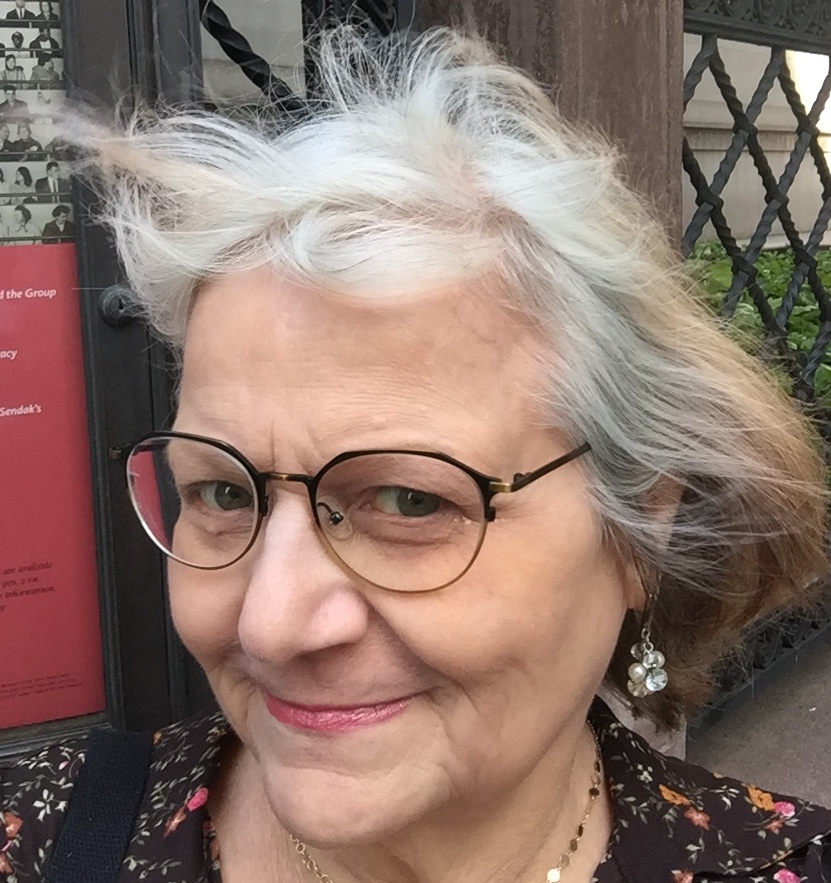 Sarah Sarai is author of three collections: That Strapless Bra in Heaven (Kelsay), Geographies of Soul and Taffeta (Indolent), and The Future Is Happy (BlazeVOX), with poems in New York Quarterly, Boston Review, Barrow Street and many other journals. Also a fiction writer, she was a finalist for the 2021 Chester B. Himes Memorial Short Fiction Prize. Sarah is bi-metropolitan: N.Y.C. and L.A.