by Niles Reddick
for Jerry and Ruth Ann
Jimmy lived and breathed Rotary in Augusta, Georgia. That's how he'd met his wife, Virginia. She was a Miss Georgia contestant, and once a year they paraded the young ladies through the club, partly to increase ticket sales to the beauty pageant among the wealthiest men in Augusta. Their parading the contestants through had not been a violation of the no women rule in Rotary, because the contestants weren't trying to be members. That rule had finally gone out in 1989 after a Supreme Court decision, and Augusta was one of the last clubs to conform. Virginia had won the Miss Georgia title that year and, after a brief courtship, she and Jimmy were married, had their first child nine months later, and had been married for fifty years.
Jimmy worked for the private Augusta National Golf Club and ran the pro shop. He'd
been on his high school and college golf teams and was a semi-pro. He had also received special permission from the Board to be a caddie for President Dwight Eisenhower in one of several trips the former President, and club member, made to Augusta. That's when Jimmy first began his long-held belief in UFO's because Eisenhower asked him if he'd ever seen one in Augusta. Jimmy said he hadn't, but the former President told him he just might, that they were everywhere, and he winked and smiled. Jimmy felt like he'd been let in on a national secret.
Often, Jimmy would ride the course at sunset, taking in the beauty of the former nursery with its dogwoods, azaleas, camellias, and redbuds, and when President Eisenhower passed away, he and Virginia rode out to the loblolly pine on the 17th hole and said a prayer. Days later, when lightning hit the tree, Jimmy maintained that it had to be cut down. It was Eisenhower who'd done it from the grave because he'd hit it so many times in his games.
On their fifty-fifth anniversary, Jimmy and Virginia took a trip to Great Britain and they rented a car, an Austin Maestro, to tour parts of England and Scotland. They'd longed to visit the lands of their ancestors, but had the most difficult time adjusting to driving on the left side. Jimmy told Virginia that it was tough, after spending a life on the right, to move to the left. He felt like he was back home, playing chicken on country roads. For their last few days of the trip, they meandered their way to the town of St. Andrews, visited the castle, cathedral, and West Port Gate, marveled at the ancient beauty from the cliffs along the ocean, had Jannetta's gelato, enjoyed a Scotch tasting at Lindores Abbey Distillery, attended a bagpipe concert at the Byre Theatre, and drove the small road toward the St. Andrews old golf course. With seven golf courses, they got a bit confused, and Jimmy turned on an even smaller road with cobblestones.
He told Virginia, "This road looks familiar. I believe it'll lead us to St. Andrew's old course."
"How could it look familiar if you've never been here, honey?"
"Maybe I saw it on TV."
"Seems narrow to me."
"We're close, Virginia. I recognize those old buildings and over there is that Swilcan bridge for carts. Told you I didn't need a map. All roads are connected."
"Seems a bit too bumpy, Jimmy. Like we aren't on a road at all."
"All their roads are narrow and bumpy. That's what our ancestors liked about America. They could make everything bigger. More land. Plentiful. Bountiful. Successful. They didn't have to be held back from their potential by class and geography anymore."
Pretty soon, the Austin Maestro left the pavement and started out across the manicured grass. A yellow flag planted on a green flapped in the foreground as the car coasted nearer, and a couple of fellows ran toward the car, waving their golf clubs, and yelling at Jimmy and Virginia.
"Who says Scots aren't friendly?" Jimmy said.
"Honey, I think we're driving on the golf course."
"Lord have mercy," Jimmy said, but at that moment, the Austin Maestro began to spin on the green due to the moisture which had settled from the thick mist, and the golfers caught up with the car that had come to a stop.
"What the bloody hell are you doing?" barked the golfer.
"I think we got lost, thought that trail was a road."
"They're bloody Americans," the other fellow yelled. "Damned Chevy Chase at St. Andrews. Well, you've come close to destroying the green on the oldest golf course in the world."
"Yes, this is unfortunate," Jimmy said, "but I have some American Express traveler's checks and, like a good Rotarian abiding the four way test, I'll make it right. What's beneficial for all concerned."
"You bloody will."
By the time administrators and the police arrived, Jimmy and Virginia were quite embarrassed and upset. The cost for repairing the green, plus fines, was more than they had left to spend on their trip, so they charged it to their Visa. The cost would take time to pay off, especially with the exchange rate.
On the 747 back to Georgia, Jimmy scanned the skies for UFOs. He enjoyed embellishing the story to customers at the pro shop and Rotary. One version had him and Virginia put in a medieval cell, where they enjoyed their fifty-fifth anniversary even more than they actually did. In another version, he bought the police and administrators rounds in the bar, upon which they forgave his debt and even offered him a job, which Jimmy declined due to weather and arthritis. In yet another version, he visited the St. Andrews Rotary club, and they saw fit to have his debt canceled when he invited them to Augusta to play.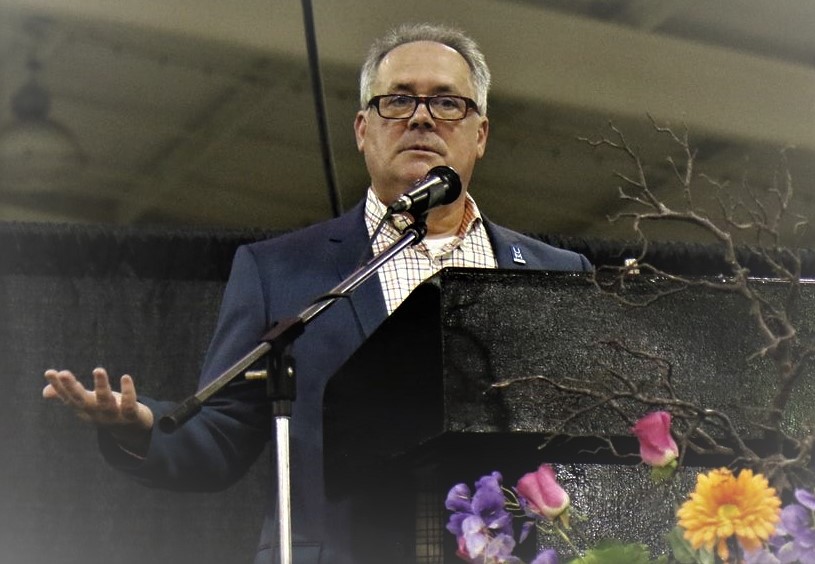 Niles Reddick is author of the Pulitzer nominated novel Drifting too far from the Shore, two short fiction collections Reading the Coffee Grounds and Road Kill Art and Other Oddities, and a novella Lead Me Home. His work has been featured in over four hundred fifty publications including The Saturday Evening Post (ranking him among the Top Ten Most Popular New Fiction of 2019), PIF, New Reader Magazine, Forth Magazine, Cheap Pop, Flash Fiction Magazine, With Painted Words, among many others. He is a three time Pushcart nominee and a two time Best of the Net and Best Microfiction nominee. He works for the University of Memphis and lives in Jackson, Tennessee, with his wife Michelle, two teens, and two schnauzers named for two Poet Laureates.
Website: http://nilesreddick.com/
Twitter: @niles_reddick
Facebook: https://www.facebook.com/niles.reddick.9
Linkedin: https://www.linkedin.com/in/niles-reddick-0759b09b/
Instagram: nilesreddick@memphisedu