U.S. Dirty Tricksters Breach Diplomatic Security: Guardian of London 3/2
News on rebuilding
Lower Manhattan
Catskill Mtn Found'n
Hunter
Nov '02: Hunting&Predation
Aug '02: Cuba
July Newsstand
Granted June 2002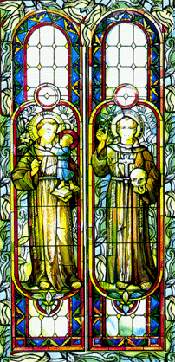 Entry of the Crusaders into Constantinople, Eugene Delacroix, 1840



We can overcome evil with greater good.
Steadfast in our purpose, we now press on.
—George W. Bush (State of the Union ('axis of evil') Address, 1/29/02)

America is starting a new crusade, with soldiers as missionaries,
carrying the liberal values of the West to the ignorant savages.
Pravda (1/30/02)

And the might of the Gentile, unsmote by the sword,
Hath melted like snow in the glance of the Lord!
—Byron ("The Destruction of Sennacherib")




Live Performances/Recording Sessions/Radio Broadcasts


Watch for the print version release of
Big City Lit's collection for 2002.



Sun March 16, 3-6 p.m. Our mid-monthly recording session combines the March feature reading ("Departures"), hosted by dynamic guest editor George Wallace, with the book release for and appearance by Spring 2002 chapbook contest co-winner Baruch November (Dry Nectars of Plenty.) Many other titles from major imprints on special offer. Drawings for hot tickets and other prizes to benefit The Author's Watermark, Inc.'s upstate poetry library project. Elegantly casual private dining room with fireplace. Refreshment options: drinks only ($10 for two) or specially designed brunch/lunch menu ($12 incl. drink) at the sleek Bistro Ten 18, 110th/Amsterdam across from the Cathedral of St. John the Divine. (A chance to visit the renowned Poets' Corner.) (Subway: IRT 1/9 to 110th/B'wy or B/C to 110th/CPW.) Reservations requested at (212) 662-7600. Program info: (212) 864-2823.
Confirmed readers include: Orel Protopopescu, David B. Axelrod, Charles Fishman, Charles Levenstein, C.E. Hegarty, Barry Wallenstein, M.J. Tenerelli, Stefanie Lipsey, Sharon Olinka, and Ellen Peckham.



Call for submissions:


(Note: List is not restrictive nor preclusive of other themes.)
Dramatic Monologue (poetry: e.g. "My Last Dutchess"); Epigrams; Self-Portrait; Moving/Motion; Dust;
Corridors; Insects; Cemeteries; Smoking; Infanticide; Music; Japan; Montreal/Quebec (surtout francophone); Surrealism; Monsters/Monstrosity (also images); Timepieces; Kites; Suicide; 'Lovesick';
Intermediating Surfaces: the Sk(in) Between; Hands and Gloves

Consult Submissions for guidelines,Masthead for editorial policy, also Bridge City Lit and Big City, Little pages.
Please query first on articles over 750 words.
editors@nycBigCityLit.com.

Spring 2003 Contest opens 3/21. See details. Trade Publishers:
Bookshelf presents Chapter 2 of Mark Nickels's novel, Sumac. Poetry:

Our poetry feature this month is "Departures," guest-edited by George Wallace and supplemented by the editors with an extensive Masters section and a special section on leaving for battle. Our hand-picked Twelve 12 page features work by Allan Peterson, Paul McGlynn, Rodney Wood, Nancy Haiduck, Christopher A. Miller, and Chris Allen Clark.

Fiction/Short Prose:
In James Simpson's "Eduardo Tends the Garden," an old man only too familiar with Jose Marti's white rose discerns natures, plant and animal, in post-Batista Cuba. But simple wisdom, even bitterness, is no bar to outrageous fortune for a nameless Rumpelstiltskin in Anthony Finn's "Thirsty Rocks."

Bookshelf: First Chapters
Mark Nickels's novel, Sumac (Chapter Two)
They go on about her dissimilarity to her photographs, the latest theme, how in her photos and snaps she was nothing, but in person, etc. In this way, they keep the pain of their loss moist, a red wound without scab.

Essays:

My Norwegian Son Asks Me to Change My Name
by Ren Powell
There is a furious siding-up right now. Most of the time I feel ashamedly privileged to not be one of those who makes the black and white decisions based on gray information, misinformation, and propaganda.

Articles:

Star-Wars Defence for a Saxon Tribal Queen
by Patrick Henry
The worn monolith commemorates Lilla, a Saxon tribal queen, said to be the mother of Caedmon, a monk at nearby Whitby Abbey, whose inspired devotional songs are thought to be the start of English poetry.

Reviews:
Voice of Conscience: Two Novels by Moris Farhi
reviewed by Sharon Olinka
In both, oppressed people unite, take action and, despite great odds, maintain courage and vision. They manage to frustrate their tormentors, and survive.

Interviews:
Memoir (a life and death Q & A in the fourth pew . . .)
by Terrence Dunn
You're going to heaven, but not for a long, long, long time."
"How do you know?"
"Because you're asking me these questions."

Series/Event Reviews:
"The Poet's Novelist": Michael Hulse on W.G. Sebald at Poets House (2/26)

Women on War, with editor Daniela Gioseffi, Molly Peacock at CUNY (3/4)

"What Part of Me Could They Come From?": Kinnell Leads Anti-War Reading Conceived by Bly at Judson Memorial Church on Washington Square (3/6)

Other Arts: Theatre
The Lysistrata Project

Free Expression:

March Day, Feb. 15: This Is What a Police State Looks Like
by Pete Dolack
The authorities did not want this demonstration to happen and decided to do what they could to sabotage it. But their heavy-handed tactics backfired. They only made us angrier and bolder.


Poetry and Art in Chicago: A Prosimetrical Complaint (Part Two)
by Robert Klein Engler


Breaking the Fast Food Chain: Upper West Side Neighborhood United in Self-Determination

Legal Forum:

Alors, Sans Blague: France Usurps U.S. Claim on Moral Leadership
by Maureen Holm, Senior Essayist
France has not forgotten. In his roundtable remarks following Colin Powell's 2/5 U.N. presentation, French foreign minister Dominique de Villepin threw down the kid glove.


Print Series:
With thanks for all of your orders by email query, we now offer a convenient listing and order form. You may still inquire about any Headwaters Print Series or monograph you don't see listed here by writing to us. Query Monographs of work appearing in the popular Jun '01 Vietnam issue are now available again. We are preparing Big City Lit's collection for 2002.



Degrees of Apprenticeship:
Sarah Lawrence mfa Collection
Poetry (56 pp) or Prose (64 pp) $10 each (full color)

Distance from the Tree
poems on fathers (64 pp $10) (full color)
Dana Gioia, Alice Notley, D. Nurkse, James Ragan, Ron Price et al.



Letters:
(The editors invite for publication well-written letters or speakeasy pieces on any topic of concern or interest to the magazine's readers. See Letters Page for length, language, and other details.)



~ . ~ The magazine is intended to be read in Palatino, and preferably in Netscape. ~ . ~
Note to contributors: To cite your work in the Archive,
indicate the month, e.g. Jun2001/contents/poetrydusk.html.