Dana Gioia
nominated to
head NEA—
Jack Foley comments
Invade Iraq
YES or NO
Tell Bush at
(202)456-1111
News on rebuilding
Lower Manhattan
Aug '02: Cuba
July Newsstand
Granted June 2002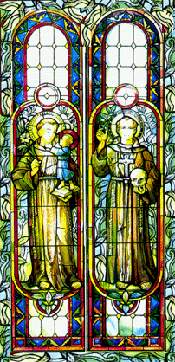 Bright Hill Center
Paleolithic drawing of the hunt: Great Hall of the Bulls, Lascaux Caves, France
Before sun and the surrounding
altar of barnacled air, we killed
each animal in paint. Like prayers,
each brushstroke gave thanks
and freed the spirit to live beyond.
(Richard Levine, "From the Flesh")



Live Performances/Recording Sessions/Radio Broadcasts


Mon Sept. 30 A 30-minute excerpt from "Degree 365: Change and Reclamation —Year One of 9/11," DAT-recorded Sept. 14 at the Museum of the City of New York, aired on WNYE 91.5 FM. Cassette copies available.



Call for submissions:


(Note: List is not restrictive nor preclusive of other themes.)
Colors; Erotica; Dramatic Monologue (poetry: e.g. "My Last Dutchess"); Epigrams; Self-Portrait; Moving/Motion; Dust; Corridors; Insects; Cemeteries; Smoking; Infanticide; Music; Japan; Montreal/Quebec (surtout francophone); Surrealism; Monsters/Monstrosity (also images); Timepieces; Kites; Suicide.
Consult Submissions for guidelines,Masthead for editorial policy, also Bridge City Lit and Big City, Little pages.
Query first on articles over 750 words.
editors@nycBigCityLit.com.

The magazine's Spring poetry/fiction contest brought a far-fetched response.
Excerpts from the winning selections appear in the Oct '02 issue. Trade Publishers:
Bookshelf presents Chapter Two of Stephanie Dickinson's Half Girl. Poetry:
When we conceived a November feature on Hunting and Predation several months ago, the notion arose out of childhood images of a cold, bare forest, hard-packed snow, flannel earflaps, and hot orange don't-fire-I'm-a-human vests. Deerhunters had a license and a limit. A few even had a strong sense of fair play: they stalked with bow and arrow. In October, as irony overran the parameters of artistic intent and .223 cruelty ran amok along the bounds of the Beltway, we considered pulling the issue. We have modified it, and hope this mention tempers any offense it may still give.

Preceded by a Masters section (Yeats, Kinnell, Ragan et al.), contributors to the feature include:
Ren Powell, Allen C. Fischer, Scott Simpson, Mark Nickels, Blake Dawson, Pete Wolf Smith, and Gyorgyi Voros, among others. Vividly illustrated by Bertha Rogers. Our hand-picked Twelve page features "Day of Remembrance" and "Cantus for the Horses" by Rob Wright.

Fiction/Short Prose:
Short Prose from James Boring reminds us how historic crimson mixes with the clear blue ("A Perfect Day"). In an excerpt from Meredith Sue Willis's new novel, Oradell at Sea (Vandalia Press, 2002), a 16-year-old coalminer's wife, now widow, seems an easy canary for ruthless, small-time industry bosses intent on stifling Thirties-era labor organizers.
Fat Boss looked irritated. McClain said, "Just sign the papers, Mrs. Brown. Really, it's the best thing you can do. The papers are just like a receipt. They say you received the body, unfortunately crushed by natural causes in a mining accident, and you received compensation."

Essays:
Jenna Kalinksky's "The Earth Moves in Circles"
November: The unending winter grey of this place is nearly tangible enough to rest heavy on the skin, leave a film coating the lens of the eye. . . . I felt the smallish seed of sorrow in my stomach grow, bloating quickly into something wide and lasting with a vast, tentacled reach, extending up to my heart, hooking around my tongue.

Articles:
Justice Among Wolves, Disorderly Deer, Exploding Herons, and Hawk-Eye Butterflies
Government recommended deterrents [to trout-hungry herons] include: 'human effigies,' (vide: interns), canines ('results vary depending on temperament', i.e., Fido may crack up before Rover does), and 'pyrotechnic devices,' that is, firecrackers discharged from 12-gauge shotguns.

Our Gun in the Knife Fight: Dana Gioia Nominated to Chair NEA

Ten Mile Meadow Project: A Conservatory of Land and Language (with photos)

Reviews:
RD Armstrong's RoadKill
by Laura Stamps
RoadKill is Armstrong's latest book and an outstanding accomplishment: one long poem chronicling a sixteen-day road trip, covering 3247 miles from California to Washington State and back again. . .&nbsp Much of this poem is peppered with the realization that people grow and change with time, and many grow away from us.

Interviews:
Shiver Me Timbers! 'Working-Class Poet' an Anachronism in Scandinavia:
Petri Liukkonen talks with 73-year-old Finnish log-diver/poet Paavo Smed about his first book.

Series on Series:
The Women Poets at Barnard Series
by Saskia Hamilton
By presenting the work of writers with varied voices and styles, we hope to broaden and challenge our audience's visions of poetry's range and effects. In addition to readings, Women Poets at Barnard publishes a book by a woman poet.

Series/Event Reviews:
Letters of Hope: The Stavanger (Norway) International Festival of Literature
and Freedom of Speech
by Ren Powell
Launch for anthology, Short Fuse (10/15)
"Brit Lit: New Writing from the UK and Ireland" (10/17)
with panelists Paul Muldoon, Simon Armitage, Glynn Maxwell, Pascale Petit, and Mimi Khalvati (sponsored by CLMP, Poets House, and Rattapallax)
[F]ive heavy-hitter panelists from the UK and Ireland in a discussion moderated by Todd Swift. Though each has a fine major league record, together they played like a pick-up team anticipating the umpire's call: hard rain, game postponed. To his credit, Swift hung in and pitched.

Free Expression:
Message in a Gun Barrel Panics Washington and Moscow
Who yelled 'Fire!'? "When a nation is at war many things that might be said in time of peace are such a hindrance to its effort . . . that no Court could regard them as protected." (Schenck v. U.S., 249 U.S. 47 (1919))
Breaking the Fast Food Chain: Upper West Side Neighborhood United in Self-Determination

Legal Forum:
War Vote in U.S. Senate Ignores Iraqi Electorate—and Its Own

Bookshelf: First Chapters
Stephanie Dickinson's novel, Half Girl, pulls you under at once, and when you come up for air, you are astounded to be in the same room where you began. Each sentence is a surprise—a trip in the mind of a sharply sensual and adventurous girl who is leaving home and immediately finding danger in cold, lonely places. You read in fear of what might happen to her, but also with a blind faith in her hopeful determination.—Meredith Sue Willis

Print Series:
With thanks for all of your orders by email query, we now offer a convenient listing and order form. You may still inquire about any Headwaters Print Series or monograph you don't see listed here by writing to us. Query Monographs of work appearing in the popular Jun '01 Vietnam issue are on back-order. We are preparing Big City Lit's collection for 2001.



Degrees of Apprenticeship:
Sarah Lawrence mfa Collection
Poetry (56 pp) or Prose (64 pp) $10 each (full color)

Distance from the Tree
poems on fathers (64 pp $10) (full color)
Dana Gioia, Alice Notley, D. Nurkse, James Ragan, Ron Price et al.



Letters:
(The editors invite for publication well-written letters or speakeasy pieces on any topic of concern or interest to the magazine's readers. See Letters Page for length, language, and other details.)



~ . ~ The magazine is intended to be read in Palatino, and preferably in Netscape. ~ . ~
Note to contributors: To cite your work in the Archive,
indicate the month, e.g. Jun2001/contents/poetrydusk.html.