They phoned the White House quietly. Now, 10 million to repeat, 'No!' in the streets.
NYC Feeder March Map for 2/15
News on rebuilding
Lower Manhattan
Catskill Mtn Found'n
Hunter
Nov '02: Hunting&Predation
Aug '02: Cuba
July Newsstand
Granted June '02
May '02 Feature:
Poems on Paintings
Artist: Pico Reinoso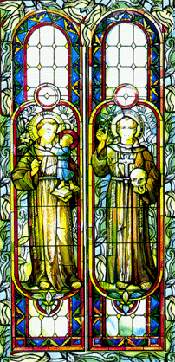 Live Performances/Recording Sessions/Radio Broadcasts


Watch for the print version release of
Big City Lit's collection for 2002.



Sun March 16, 3-6 p.m. Our mid-monthly recording session combines the March feature reading ("Departures"), hosted by dynamic guest editor George Wallace, with the book release for and appearance by Spring 2002 chapbook contest co-winner Baruch November (Dry Nectars of Plenty.) Many other titles from major imprints on special offer. Drawings for hot tickets and other prizes to benefit The Author's Watermark, Inc.'s upstate poetry library project. Elegantly casual private dining room with fireplace. Refreshment options: drinks only ($10 for two) or specially designed brunch/lunch menu ($12 incl. drink) at the sleek Bistro Ten 18, 110th/Amsterdam across from the Cathedral of St. John the Divine. (A chance to visit the renowned Poets' Corner.) (Subway: IRT 1/9 to 110th/B'wy or B/C to 110th/CPW.) Reservations requested at (212) 662-7600. Program info: (212) 864-2823.



Call for submissions:


(Note: List is not restrictive nor preclusive of other themes.)
Dramatic Monologue (poetry: e.g. "My Last Dutchess"); Epigrams; Self-Portrait; Moving/Motion; Dust;
Corridors; Insects; Cemeteries; Smoking; Infanticide; Music; Japan; Montreal/Quebec (surtout francophone); Surrealism; Monsters/Monstrosity (also images); Timepieces; Kites; Suicide; 'Lovesick';
Intermediating Surfaces: the Sk(in) Between.
Consult Submissions for guidelines,Masthead for editorial policy, also Bridge City Lit and Big City, Little pages.
Please query first on articles over 750 words.
editors@nycBigCityLit.com.
Spring 2003 Contest opens 3/21. See details. [The editors apologize that this month's issue is late and incomplete. Production has been
repeatedly interrupted by the war/no war gambits of would-be statesmen. (2/9)]

Trade Publishers:
Bookshelf presents Chapter One of Mark Nickels's novel, Sumac. Poetry: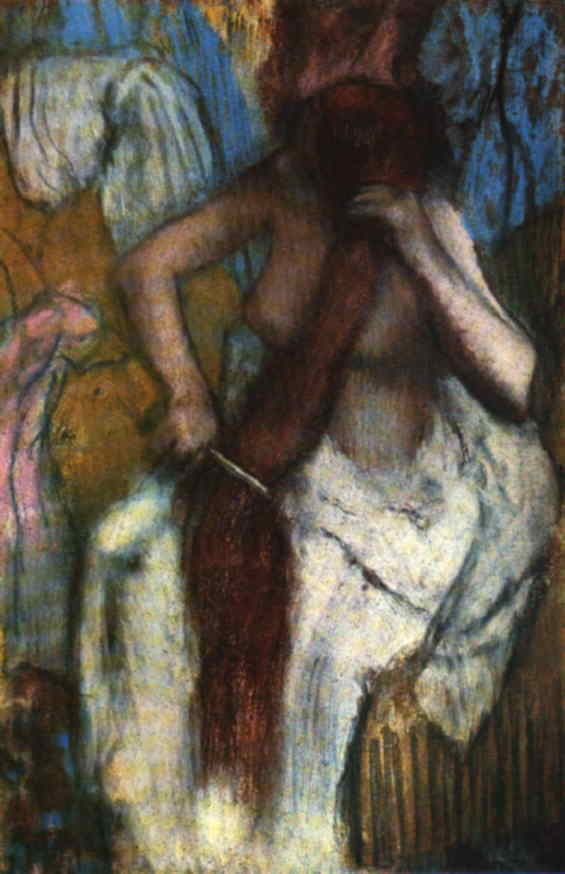 Our poetry feature this month is "Erotica: Beyond Anatomy," with special images and contributors Stephanie Dickinson, Michael Foster, Peter Markus, Allan Peterson, Gyorgyi Voros, and others. The feature is preceded by a Masters section. Our hand-picked Twelve 12 page features work by Margo Berdeshevsky, Christopher Mulrooney, Michael Gause, and Fran Montane.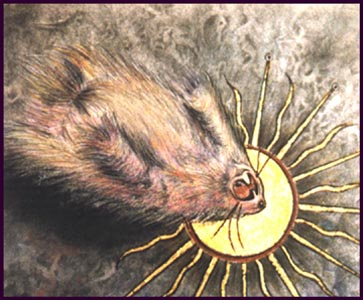 This mid-winter issue, we couldn't top The Occasional Ground Hog, from Feb '01 for Phil-fun. [Image: Bertha Rogers]

Fiction/Short Prose:
Ian Christopher Hooper's "Rocket" is a launch of imaginative longing into the clear Colorado blue that lands an honest time-traveler beside the very present girl in green. Vasi Vibha collects "Cowries and Dreams" at a seaside resort near Mumbai, where Himalayan asceticism alternates with princely weekend fantasy. Erin A. Dickerson's "A Rotten Peach" reconciles the inarticulate and the eloquent of adolescent courtship.
Short Prose: From Poison, Kathryn Harrison's virtuosic parallel narration by Francisca, a silk worm farmer's daughter, who is imprisoned and tortured as a witch for the fires she stoked with the village priest, while Marie-Louise, the niece of France's Sun King, suffers worse as the captive queen and impregnable concubine of Spain's Carlos during the Inquisition.

Bookshelf: First Chapters
Mark Nickels's novel, Sumac (Chapter One)
The horses strained and lathered at harness and the men swore and cursed on top of a silence too dense to carry the complaint of the torn roots.

Essays:
Six Degrees Of Separation, An Improvised Street Revival or
Sundays Are Working Days for Bad Actors
by Leo Vanderpot
He did a first-rate double-take and his confusion at seeing me was excellent, so good that he passed the emotion on to me like a full platter of roast beef. . . . [S]ome other scam had run its unproductive course.

Archive:The Transgressive Eros of Georges Bataille

Articles:

Chekhov as Adult Entertainment
by Paul Pierog
On the sixth occasion I went down on my knees, aflame with passion, and besought her hand like one begging for mercy. She said yes. "I don't love you," she told me, "but I will be faithful to you." I was delighted to accept this condition.

Reviews:
D. Nurkse's Fall,
reviewed by Phil Miller
Nurkse's work varies as to accessibility—as most poetry does—disclosing meaning clearly but stealthily, line-by-line and turn-by-turn.

Suzanne Burns's The Flesh Procession
Individual poems in this collection are stunning, experienced in isolation. But, while skilled and quite inventively conceived, this human bestiary displays the freakish creatures of an uncompassionate god.

Lyrae Van Clief-Stefanon's Black Swan
reviewed by George Held

Interviews:
Memoir (a life and death Q & A in the fourth pew . . .)
by Terrence Dunn
You're going to heaven, but not for a long, long, long time."
"How do you know?"
"Because you're asking me these questions."

Series/Event Reviews:
The Art of the Fugitive: The Paradoxical Life of Paul Celan
Nine Circles Chamber Theatre at the 92nd Street Y (1/13)
by Paul Winston
I am put off by the purple cast of Messaien's titles: "Hymn To The Blessed Virgin", "Praise To The Eternity Of Jesus", and "Canticle Of The Seven Paradisiacal Circles" (I made that one up).

Poetry is News: Operation Counter-Intelligence (2/3)
Literary Events as Pro-Arab Forums
by Alyssa A. Lappen
[Responses received]

Other Arts:
Alan Ayckbourn Theatre: Suburban Outcomes of Epic Tragedies
by Patrick Henry
Inheriting a studio theatre from the early-demised intellectual Stephen Joseph, [Ayckbourn] fashioned it into a workshop for his slick domestic comedies that mirror the glib, urbane, new middle-class, who flock to see themselves cast in a mould of self-congratulatory, self-ridiculing narcissism.

The Resistible Rise of Arturo Ui by Bertolt Brecht
The National Actors Theatre (review)
Big-time political criminals do need to be exposed, and preferably to ridicule, since they are, for the most part, not big-time political criminals, but rather, the committers of big-time political crimes, which is something entirely different.—Bertolt Brecht

Free Expression:
Banned in Canada: American Parcel Service's Policy of Pre-Emptive Strike on Porn
by Suspect Thoughts editor, Greg Wharton





Entertaining Dissent:
Hamill, Dove, Kunitz et al. Rain Out The White House Poetry Party

Breaking the Fast Food Chain: Upper West Side Neighborhood United in Self-Determination

Legal Forum:
'Let Me Put It to You This Way': Are We Secretly Executing Alleged Al-Qaeda Operatives?
Amid talk of tax cuts, AIDS funding, and partial birth abortions, George W. Bush's State of the Union contained a little-noticed, gloating (classified?) disclosure.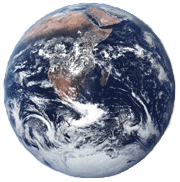 The U.N. Security Council as Grand Jury: Did Colin Powell Convict a Ham Sandwich? Was He It?

NYPD Balks at Granting Protesters March Permit for 2/15, Citing Security. District Court Denial of 2/10 [Text of Decision] Affirmed on Appeal 2/12.

"The Arts Party Candidate": Are We Ready to Go 501(c)(6)?

Print Series:
With thanks for all of your orders by email query, we now offer a convenient listing and order form. You may still inquire about any Headwaters Print Series or monograph you don't see listed here by writing to us. Query Monographs of work appearing in the popular Jun '01 Vietnam issue are now available again. We are preparing Big City Lit's collection for 2002.



Degrees of Apprenticeship:
Sarah Lawrence mfa Collection
Poetry (56 pp) or Prose (64 pp) $10 each (full color)

Distance from the Tree
poems on fathers (64 pp $10) (full color)
Dana Gioia, Alice Notley, D. Nurkse, James Ragan, Ron Price et al.



Letters:
(The editors invite for publication well-written letters or speakeasy pieces on any topic of concern or interest to the magazine's readers. See Letters Page for length, language, and other details.)



~ . ~ The magazine is intended to be read in Palatino, and preferably in Netscape. ~ . ~
Note to contributors: To cite your work in the Archive,
indicate the month, e.g. Jun2001/contents/poetrydusk.html.