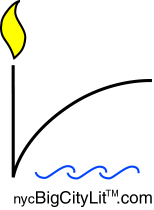 Fiction/Short Prose

Fiction

The Kinnamores
Ann Hudson
In Scotland, sixteen-something-four there was Doris, a heavy-breasted maiden, ungodly, but natural red hair flowing like fire running free in the mountains along the Moray Firth, a measurable undulation against the North Sea.

Top Story: The Hott Biscuit
Lynn Pitts
Ain't it something, what you remember during a crisis? In the middle of all this I actually been thinking about my Aunt Sweet. She used to always tell us, "You are what you believe, so you better be thinking right."

The Legend of Great Great Great Great Grandmother June
Alistair Ong
Aunt Kelly discovered a recipe for stories, a grand and unique confabulation of flavours. She could have kept it to herself, hoarded it like so many others.

An Approximation of Snow
Rachel Granfield
New Year's Day and it was cold, a wet and pervasive cold you might think belonged farther north if you didn't know better.

Talk, Tarantulas, Dinner, and the Day After
Courtney Garnaas
Marsha sits in Rosie's kitchen. It is approximately two thirty in the afternoon, and they drink Bloody Marys, as usual.

Daniel
Alyssa Pelish
Spring came, damp and bare-limbed; wet boots and a smoke-grey sky. I'm getting over my cold and through the crumpled brown sack of lemon throat lozenges my mother sent me in February.

Sally
Alison Weatherby
At work, Olive started seeing stars. It was that way whenever she got a migraine; flashes of light appeared in front of her eyes and she called them stars because she said she'd rather see something identifiable than something completely foreign.

A Peach, A Bowl of Grapes
Michelle Wildgen
Beth opens her bedroom door and sticks her head out. She listens: the television is on downstairs, music is playing in her sister's room, next to hers.

Caught
April Kao
This was one of those days where Mona felt too inside herself. Where the pain wasn't focused somewhere, rock hard, but diluted all over.

~ . ~ . ~

Short Prose:

Another Awkward Situation
Elizabeth Connaughton
So you are riding the train from New York to Baltimore and the gently rocking motion causes you to close your magazine, lean your head against the window and fall asleep. You dream of a field of magnolia trees.

Nothing's More Innocent Than Desire
Luann Jacobs
At forty-two I went back to school but my dog gained weight and I quit. Dogs, children, husbands, houseplants: what that means could dawn on you slowly.

Out a Maid
Alyssa Pelish
February's snow was thick and deep. It coated cars and rooftops like heavy white icing, butter cream frosting. On Valentine's Day, some of us gathered at Kramden Park.