~ . ~


"Shall we try one, David?" said Jim Sampas. "I know you and Jack liked to do it spontaneously."

"Right," I said, "let's hit it…I winked at him through the glass of the recording booth. I had on earphones and suddenly I heard Jack's voice. I wanted to swivel around from the piano bench and see where he was standing behind me. I could feel him over my shoulder, just the way the Mexican Indians themselves could feel the presence of certain spirits perched on their shoulders.

Without a second thought, I began to play, making music that complemented his voice, rising and falling with his phrases, able to somehow feel what he was going to do before we did it, as we had always done together. I felt such a warm feeling playing with Jack's recorded reading; it was as if the thirty-five years that had elapsed were telescoped into thirty-five seconds.

Offbeat: Collaborating with Kerouac
by David Amram

Thunder's Mouth Press
thundersmouth.com
161 William St, 16th Fl
New York, NY 10038
646-375-2570 Phone
646-375-2571 Fax
VP & Publisher:
Neil Ortenberg



~ . ~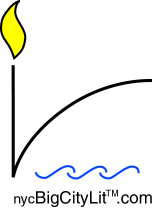 Jun '02 [Home]

Reviews


David Amram's Offbeat: Collaborating with Jack Kerouac


(Thunder's Mouth Press, NY, 2002)


A Bridge On The Road
by George Wallace

It must be difficult for a man like David Amram to write his memoirs. Unlike other 70-something artists who are consigned to pulling a few choice memories off a dusty shelf from accomplishments and associations placed there a couple of decades ago, Amram is one figure with a present and future to reflect on which is quite as fully loaded as is his past.

Having collaborated with jazz musicians and bohemian hipsters of the fifties, and then going on to make a name for himself during a productive career in the world of American classical music, Amram has emerged since the 1990s as a primary spokesperson for Jack Kerouac and the 50s era so-called 'Beats' (a name he is understandably iffy about)—and as a figure whose continuing collaborations with today's alternative cultural icons is only exceeded by his leadership role amid a new generation of neo-bohemian artists.

One can almost, then, sense the breathlessness in Amram's current offering, as the talented composer and performer takes a break from his frenetically paced schedule to take stock, get some thoughts and memories down, and figure out where to end a book about a life that is far from over.

We may be thankful that Amram has written Offbeat. Even more than his first memoir, Vibrations (republished by Thunder's Mouth in 2001 from a MacMillan book released in 1968), Offbeat is a timely piece which will be read closely by those active in today's alternative literary and performance scene.

An exceptional and telling memoir, Offbeat details that aspect of Amram's diverse career that pertains to both his direct associations with Jack Kerouac, and his subsequent associations with the Kerouac legacy and some of the key individuals carrying that legacy forward today.

It should be said that fictionalized autobiography was a primary activity of the so-called 'Beat Generation.' From Burroughs (Naked Lunch, Junky) and Huncke (The Evening Sun Turned Crimson) to John Clellon Holmes (Go) and Neal Cassady (The First Third)—and of course in Kerouac's composite work itself, the Duluoz Legend, which is quite nearly a mythic form of autobiographical fiction—the neat process of recombining real experience with fiction has yielded a body of literature and memoir that is at once compelling and entertaining as it is a document of a key social movement in "The American Century."

It should also be noted that across the years, perspectives on the autobiographically-minded Kerouac have abounded—from Carolyn Cassady's Off The Road to Jan Kerouac's Train Song—with a number of biographers, essayists, editors, and memorialists in between: Tom Clark, Gerald Nicosia, Ann Charters, Joyce Johnson, John Tytell, to name a few. With ongoing rumors of a Kerouac-estate "authorized biography" by Douglas Brinkley, there is little sign that the biography fest is over.

Anyhow, Amram provides a unique perspective among all these in the first half of Offbeat—a primary source of the era who is engaged in an attempt to accurately depict Kerouac amid the community of artists of the 50s era, as he personally experienced and recollects it.

As writers of history, a primary source's
recollections are as good as the quality of
the memory—and the predisposition—
they bring to the task.

Quite clearly Amram is a primary source. As such, he has wealth of personal memories on which to base his writing and, as a person who has been involved in several of the more recent activities on which the author writes, I can attest to the accuracy.

As to Amram's general perspective? It is quite clearly a strongly positive perspective, ever enthusiastic and energetic, dismissing the negative myth of the Beat Generation promulgated by popular media, and replacing it with a heartfelt account of the people and time. One might argue that instead of naming the book 'Offbeat,' it should perhaps have been called 'Upbeat.'

Let it then be said at the outset that—as is characteristic of the generous and high-spirited musician—Offbeat is an unremittingly positive version of the Beat era, replete with Amram's particular angle on the movement in American culture—namely, that the era was misunderstood—populated with people dedicated to fine art and literature, higher aesthetic values.

This first half of the book is particularly valuable, recounting such key moments in the Amram-Kerouac collaboration as the first jazz/poetry readings given in New York; the uproarious making of the film Pull My Daisy; wild nights in Greenwich Village with Allen Ginsberg, Gregory Corso, Dody Muller, and others; recording sessions with Kerouac; and his personal interactions with the author during his battles with alcohol, critical abuse, and increasing isolation during the 1960s.

Amram's reflections on the character of by now legendary figures like Corso, Ginsberg, Larry Rivers, and others are enormously valuable. And of particular value to Kerouac fans and followers is Amram's recollection of such experiences as Kerouac's early performance style, his demeanor in public settings, as well as more private interactions with colleagues, and the author's vision of his work and career.

A few examples suffice to illustrate the immediacy of Amram's memory.
A minute later the theater went pitch black and all kinds of strange colors came from different angles, fading and blinking, like a Technicolor horror movie he writes, recollecting the groundbreaking work of a lighting director at a 1957 Jazz Poetry Trio performance at Circle in the Square in Manhattan. As I started playing the piano to set the tone…the lighting director suddenly got a demonic grin. He seemed in a trance as he pushed and pulled every dimmer switch and lever on his mixing board, like a new millennium DJ showing off his scratching technique at a hip-hop party.
In another section, he details the set of Pull My Daisy and the challenge facing the director.
Allen (Ginsberg) broke into a buck and wing dance step, flapping his arms as he tripped over his pants and underwear that encircled his feet and Gregory (Corso) began to somersault on the floor, scooping up stale french fries, some of which he began eating while throwing others at Robert Frank's camera, while the rest of us watched this unusual interpretation of two poets having a scholarly discussion.
Amram is at his most tender when recalling interactions with the sensitive, often shy Kerouac.
We entered a darkened room. On the top shelf of an old brown dresser was a row of neatly stacked notebooks, binders, sketchbooks and loose-leafed folders. In spite of the craziness of his life, Jack was always neat about organizing his papers. It was a reflection of his incredible inner discipline. Jack carefully withdrew a large notebook from a neatly stacked row of books, rearranged all the other books to close the gap, and pulled another chair next to him. "Dig this, Davey," he said. He opened the book and inside were lists of baseball teams, baseball scores, names of players, descriptions of various plays, league standings, and what looked like a possible script for a sports announcer.
Amram breaks new ground…
demonstrating just how fully he has
become a kind of bridge on the road.

For all the valuable detail and insight offered in the first portion of the book, it is in the second half of Offbeat that Amram breaks new ground, depicting some of the most salient of the many lively occurrences on the contemporary bohemian scene—and demonstrating just how fully he has become a kind of bridge on the road, from the source beats to the neo-bohemians and those who celebrate freedom, art, and the great American Road.

Among those depictions are chapters on such seminal recent events as his collaboration with E.G. Marshall to perform Kerouac excerpts with music at the Kennedy Center; his participation in the celebration of the Kerouac legacy in Orlando, Lowell, Louisville, and, most recently, in Northport, NY; and his work in helping to celebrate the memory of Gregory Corso.

In nearly every case, Amram continues to demonstrate that he is attacking head on any negative stereotypes of the Beat era. As Bob Kealing, co-founder of The Kerouac Project of Orlando, told me, Amram has been able to use venues like theirs in Orlando "as a platform to debunk some of the tired Beat stereotypes and recent revisionist history about his friend Jack Kerouac."

Each of these chapters helps introduce to the world some of the newest individuals to become involved in the neo-bohemian phenomenon which continues to inform the American alternative culture.

But aside from the venues mentioned, of particular note are Amram's recollections of his 1998 work on Jack Kerouac Reads On The Road, quite clearly an incredible CD of Kerouac's work, built on old recordings of Jack with the help of Sonic Youth's Lee Renaldo and Jim Sampas.

Amram's recounting of the magical events and experiences surrounding the creation of this CD (Rykodisc rcd 10474), a beautifully produced sound document to Jack, is a must read— containing accounts of such incredible moments as Amram's creation of backup music to Kerouac's Orizaba 210 Blues—a major piece of writing; and also Washington Blues (composed by Kerouac in Randal Jarrell's apartment while Corso and Jarrell's wife, says Kerouac, were out at the Cleopatra Needles honoring Robert Frost—"or some damn shit."

"David assembled a crack cast of performers old and new for the Kerouac Reads—including many of the original guys who played together with him and Jack back in the day at the first 'poetry readings' in NYC cafés," Renaldo told me recently. "One afternoon, John Medeski on organ started following Dave (on piano) down an improvised bop tune and man, you shoulda been there! It was just twenty fabulous minutes of soul play, and the tape wasn't rolling!"

Not that it is at all needed, but to gain a full appreciation for this portion of the book, fine as the writing is, I recommend a trip to a local book or record store to obtain a copy of the CD—a fitting companion piece to what is already an indispensable memoir by David Amram.

(A poet, fiction writer, and journalist, George Wallace is the editor of the Long Island Quarterly and poetrybay.com). He organized the four-city marathon reading of Kerouac's Big Sur. [See Series on Series Jun '01. Eds.]