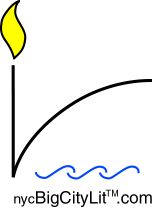 Series On Series

Bright Hill Center/Word Thursdays: Delaware County (NY)

The 2002 Starvy Awards in Nashville, Tennessee

~ . ~ . ~

Bright Hill Center/Word Thursdays: Delaware County (NY)

Bright Hill Press/Word Thursdays Celebrates Tenth Anniversary with Move to New Center in Treadwell and Eighth Annual Literary Workshops for Kids Program

TREADWELL ­ 2002 marks the 10th anniversary of Bright Hill Press/Word Thursdays. To celebrate this milestone the organization is moving to a new home, the Bright Hill Center, 94 Church Street, Treadwell.

The Center will house all the organization's activities, including Word Thursdays, the reading series that began the organization; the Word Thursdays Winter and Summer Literary Workshops for Kids; Word Thursdays Literary Workshops for Adults; Share the Words, the Word Thursdays High School Poetry Mentoring and Competition Program; Radio by Writers and Poetry Moments; the Speaking the Words Festivals; the New York State Literary Curators Web Site, and Bright Hill Press, publishers of literary poetry and fiction.
Bright Hill Center in Treadwell (near Delhi, Delaware Co.)
The Center will also house a lending library of literary periodicals and literary fiction and poetry as well as a gallery of changing exhibits of art relating to literature. Acquisition of the Center, an 1865 house in the heart of Treadwell, was made possible by generous grants from the A. Lindsay and Olive B. O'Connor Foundation and the Walter Rich Charitable Foundation.
Bright Hill Press/Word Thursdays was founded by Bertha Rogers with the assistance of Ernest M. Fishman in January 1992; since that time, the organization has operated from Bright Hill Farm, near Treadwell. It began with Word Thursdays, the Catskill reading series, and expanded to include its many other literary programs.
The year's first event at the new Center will be the 8th Annual Word Thursdays Winter Literary Workshops for Kids, on five Saturdays: February 9, 16, 23, March 2 and 9. The theme is "Raven's Winter" and the workshops will culminate in a reading and exhibit at Bright Hill Center on Wednesday evening, March 13.
The morning session, which begins at 9 a.m. and ends at noon, includes "Viking Poetry: Learning to Write Song Poetry," in which participants, age 5-16, will turn Delaware County's winter into soaring, singing words through a writing workshop that emphasizes how weather affects us, using ancient Scandinavian texts as examples; and "Making Viking Boxes and Books: An Artists' Book and Box Program," in which participants will create one-of-a-kind books and boxes inspired by ancient Scandinavian books and boxes, with words and images and using paint, collage, and other techniques.
In the afternoon, from 12:30 to 2:30 p.m., participants will take "Viking Winters: Writing and Performing Short Plays in Miniature Theaters," in which the they will write about winter life in ancient Scandinavia, design and build a miniature theater and paper puppets, and then perform their plays. The workshops will be led by Bertha Rogers, Founding Executive Director, assisted by a student intern. Full and partial scholarships, provided by the Delaware Youth Bureau, are available to Delaware County residents and other eligible students.
On Thursday, February 28, at 7 p.m., Word Thursdays will host an open reading at the Center to honor Black History Month; on February and on March 21 Word Thursdays will resume its annual twice-monthly Word Thursdays reading series which features poets and writers and includes an open mike. Bright Hill Press is a sponsor of the Academy of American Poets National Poetry Month and, as part of that celebration, will present, on Saturday, April 6, the 6th Annual Word Thursdays Share the Words High-School Poetry Competition at the Frank W. Cyr Center in Stamford; on Thursday evening, April 18, the winners will read at Word Thursdays.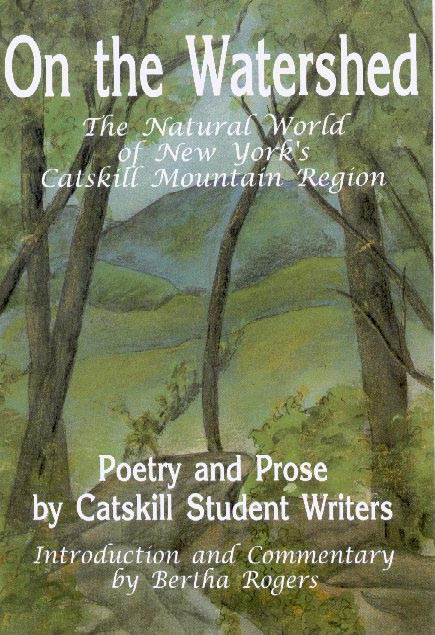 Also in April, the student contributors to On the Watershed: The Natural World of New York's Catskill Mountain Region / Poetry and Prose by Catskill Student Writers, published by Bright Hill Press in the fall of 2001, will read from the book at a special session of Word Thursdays. In February, Bright Hill Press will publish Every Infant's Blood: New and Selected Poems by Graham Duncan, professor emeritus at the State University of New York at Oneonta, followed by Inspiration Point by Matthew Spireng of Kingston, winner of the Bright Hill Press 2000 National Poetry Chapbook Competition. The remainder of the year will include readings, festivals, and other literary events.

Bright Hill Center's programs are funded in part by the New York State Council on the Arts (a State agency), the A. Lindsay and Olive B. O'Connor Foundation, the Walter Rich Charitable Foundation the Catskill Watershed Corporation in partnership with the New York City Department of Environmental Protection, the Greater Broome Community Foundation, the Delaware Youth Bureau, through the auspices of the New York State Office of Children and Family Services, the A. O. Molinari Foundation, the Merrill Family Foundation, Stewart's Shops, area merchants and businesses, and Bright Hill Press members. For information on the Bright Hill Center and its programs call (607) 829-5055, write to BHC, 94 Church Street, POB 193, Treadwell, NY 13846, or email the organization at wordthur@catskill.net.

-- January 2002, Bertha Rogers


~ . ~



The 2002 Starvy Awards:
February 21, Belcourt Theater, Hillsboro Village, Nashville
by John Gosslee

What Nashville magazine promotes artists in all genres and is free to the public? Bloody Mary in hand, Trey Mitchell put this question to himself in a New Orleans bar, as a storm gathered itself into hurricane and a friend dressed to be wed. There weren't any, he decided, that even came close.

Mitchell started his own in 1998—thirty pages of poetry, art, fashion, music, and advertising—and managed to put out a bimonthly issue for two years. By then, it had grown to forty-two pages.

Trey brainstormed with the team from Sensored.com on how to promote artists in a bigger, more efficient way. "The Dove Awards aren't even nationally broadcast yet, but we thought an awards show could pull the community aspect of artistic recognition together," Trey says. Everything works out over time and things coexist because they need to--which is how the Starvy's support Sensored, and vice versa.

During the first months of 2001, the collaboration posted flyers all over Nashville. Their instincts proved correct: Three hundred fifty people showed up at the Exit/In for the first Starvy awards, given in several categories: Creative Writing, Poetry, Fashion, Film, Illustration, Photography, Painting, Sculpture, Image Manipulation, Best Music: Female, Male, and Band. This year, submissions have doubled to over six hundred, though the categories are unchanged. "It's a good equation. We cover almost everything," says Trey.

This year's nominees have been blind-selected by a panel of online judges, then posted on Sensored.com in a voting campaign which is open to all visitors to the site.

But then, nothing good comes without sacrifice. In December, Trey pitched a tent on the roof of Jackson's 21st Avenue, vowing to stay up there fasting until at least one hundred award entries had been received. The weather was horrible, and no one could see him at night. After three days, two nights, and thirty-five submissions, he came down.

"This year we have a bigger space and will have a bigger turnout. More people know about the Starvy's this year, as well," Trey says. The roster at the new venue, the Belcourt Theater, is impressive. Greta Gaines, whose show, Freeride, airs on Oprah's Oxygen Network, will co-host with Lance Smith of CMT's Top Twenty Countdown. Also appearing are Kim's Fable, who get heavy airplay on lightning 100, Jeff Coffin, saxophonist for Bela Fleck & The Fleck Tones, and Roostars, four-piece rockers from Louisville [Kentucky]. J. Ivey and The Family Jewels will offer spoken word artistry with the sultry Tarrey Torae. (They recently performed for HBO's Def Poetry Slam.) EPD (Eight-Piece Dulcimer Orchestra) will be displaying an entirely new take on the traditions of dulcimer sounds--something new from something old.

"The focus of the Starvy's is the artist behind the art, not just the product, but who made the product and why. It's not about money; it's about giving people the opportunity to express themselves and giving them a vehicle to do it with," Trey says, referring to Sensored.

A venue like this is fresh to Nashville and could make other growing cities take notice and do likewise. Either way, the Starvy's are sure to gain strength. Where else can you see people getting awards for their artistic endeavors?

The event takes its name from a porcelain plate that bears the company logo. Anyone who has not been signed by a major recording label can submit for a Starvy, irrespective of his age, and as many times as he wishes.

The Starvy's celebrate Middle Tennessee artists of all rights, bringing exposure and recognition to outstanding art that might otherwise go unnoticed. The setting, presentation, and general feeling at the Starvy's is not unlike that at a mainstream awards show, except that here the focus is on previously unrecognized artists and their art.

Winners in each category will be featured in an article in the special Starvy Awards issue of Sensored magazine. Along with recognition, they will be offered another distinction which will only be disclosed at the Belcourt. Moreover, photos and a review are scheduled to appear in Big City Lit™.

Advance sale tickets are for $10 (available from Pro Photo on the corner of Eighth Avenue and Division [742-3456]) or for $12 on the day of performance for $12. Further information and voting instructions appear on www.sensored.com(Macromedia Flash 5 Plug-In required).

~ . ~ . ~