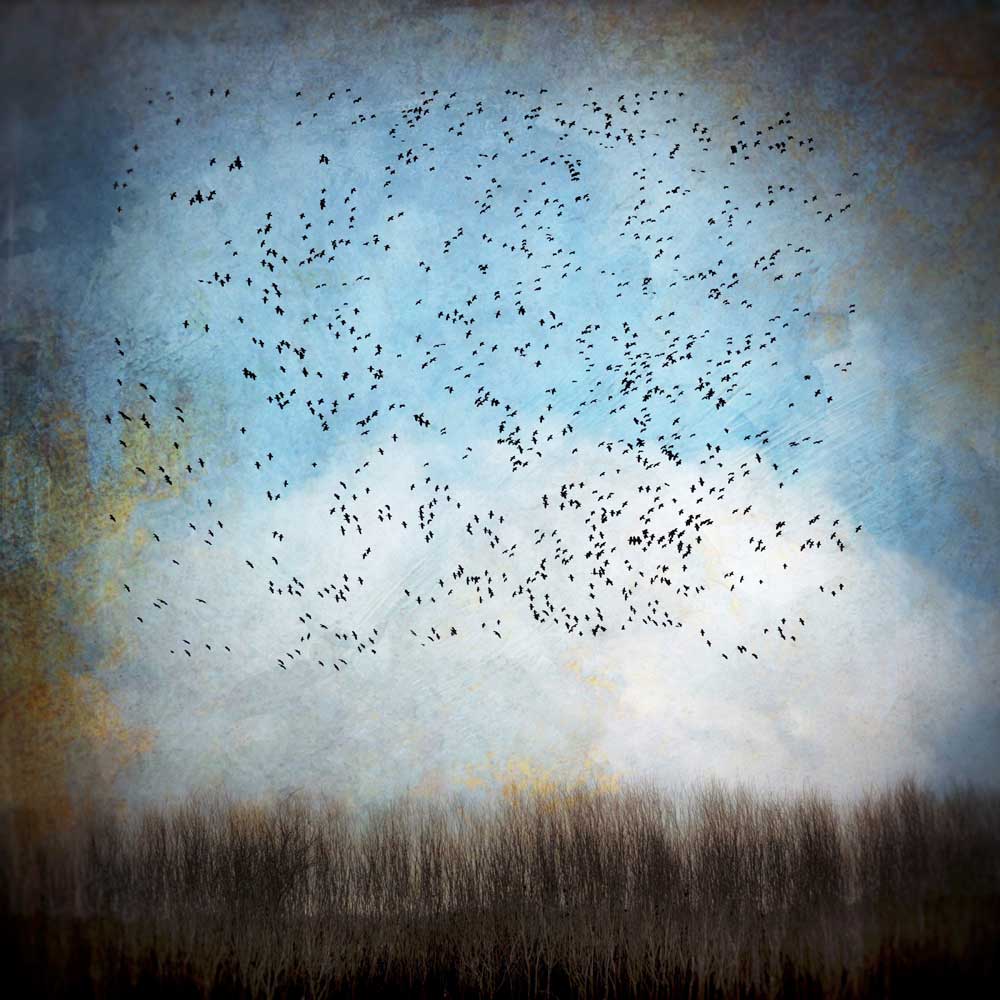 (After "Snow Geese," archival pigment print
from Dreams and Other Things by Gloria Baker Feinstein)
This passage is fleeting, for the sky
is vast and there is far to go.
You may focus only on one, but
see: it is not alone as they go.
Some seem shadows of themselves,
though even shadows go.
Six birds chosen, but
we know there are more to go.
Notice, though frozen in time,
their speed as they go.
As the sky here grows empty
it will fill where they go.
Gloria Baker Feinstein is a fine art and portrait photographer based in Portland, Oregon. Her work has been included in exhibitions across the country and can be found in the collections of the High Museum of Art, the Center for Creative Photography, the University of Kentucky Art Museum, The Nerman Museum of Contemporary Art, The Portland Museum of Art and the Nelson-Atkins Museum of Art, to name a few. Gloria's photographs are published regularly in the Sun Magazine and New Letters Magazine. Her published book titles include: From the Heart: A Mosaic of Memories, Among the Ashes, Convergence and Kutuuka.
Gloria Baker Feinstein's website: www.gloriabakerfeinstein.com
Matthew J. Spireng's book What Focus Is was published in 2011 by WordTech Communications. His book Out of Body won the 2004 Bluestem Poetry Award and was published by Bluestem Press at Emporia State University. He is also the author of five chapbooks: Clear Cut; Young Farmer; Encounters; Inspiration Point, winner of the 2000 Bright Hill Press Poetry Chapbook Competition; and Just This. Since 1990, his poems have appeared in publications across the United States. He won The MacGuffin's 23rd Annual Poet Hunt in 2018 and is an eight-time Pushcart Prize nominee.