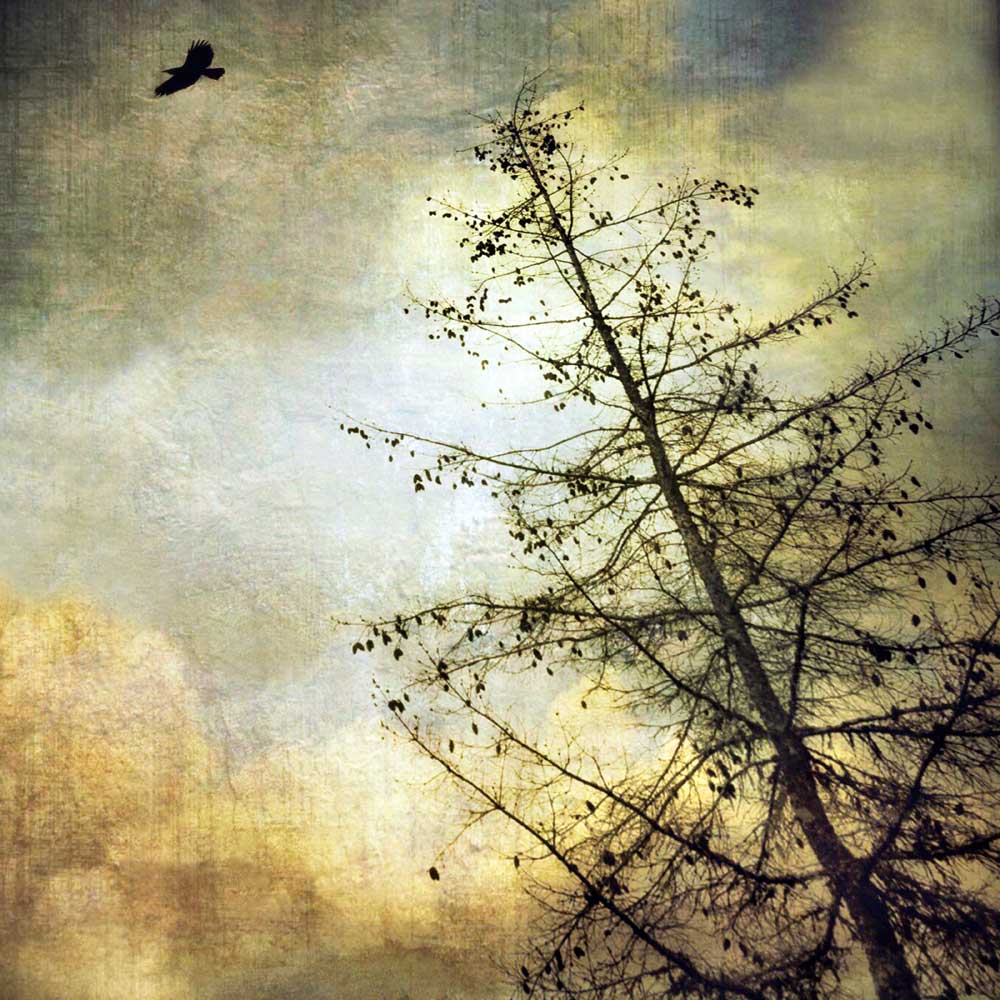 (After "Large Crow," archival pigment print
from Dreams and Other Things by Gloria Baker Feinstein)
The crow is leaving, flying off
out of the frame, while the tree
it seems to have flown from
remains: Bare, or nearly so, but
whether a conifer—tamarack or larch
that's lost its needles, only cones
on its limbs—or deciduous, a few dry
curled leaves clinging as if cones,
is not clear. For all we know, the tree
is a dead conifer, cones hanging on
for now. But the crow is alive.
The large crow is leaving the tree.
Gloria Baker Feinstein is a fine art and portrait photographer based in Portland, Oregon. Her work has been included in exhibitions across the country and can be found in the collections of the High Museum of Art, the Center for Creative Photography, the University of Kentucky Art Museum, The Nerman Museum of Contemporary Art, The Portland Museum of Art and the Nelson-Atkins Museum of Art, to name a few. Gloria's photographs are published regularly in the Sun Magazine and New Letters Magazine. Her published book titles include: From the Heart: A Mosaic of Memories, Among the Ashes, Convergence and Kutuuka.
Gloria Baker Feinstein's website: www.gloriabakerfeinstein.com