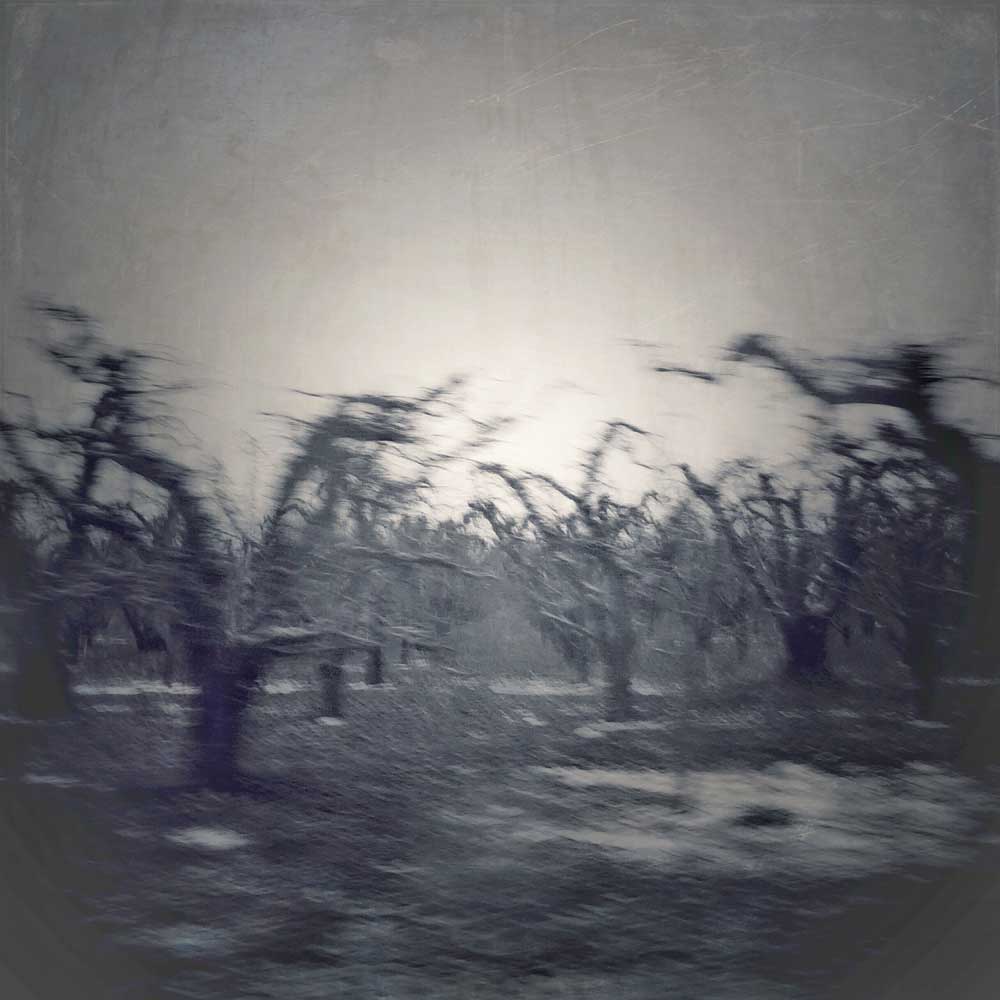 (After "Fruit Trees in Winter #2," archival pigment print
from Dreams and Other Things by Gloria Baker Feinstein)
This is the enchanted forest one must
hurry through, the trees alive
and threatening. See how ominous
they appear, limbs reaching for all
who come near. Row upon row
the eye can see, though out of focus.
Nothing seen when one is running is
perfectly clear. But this is
no place to stop to admire the view.
Gloria Baker Feinstein is a fine art and portrait photographer based in Portland, Oregon. Her work has been included in exhibitions across the country and can be found in the collections of the High Museum of Art, the Center for Creative Photography, the University of Kentucky Art Museum, The Nerman Museum of Contemporary Art, The Portland Museum of Art and the Nelson-Atkins Museum of Art, to name a few. Gloria's photographs are published regularly in the Sun Magazine and New Letters Magazine. Her published book titles include: From the Heart: A Mosaic of Memories, Among the Ashes, Convergence and Kutuuka.
Gloria Baker Feinstein's website: www.gloriabakerfeinstein.com