9
Unhook what's stretched
across your ribs;
part ways
with the memory of silk.
Remember how you learned
what not to swallow,
the drops you hid
beneath your tongue,
lusts they taught you
how to thread
like beads on a silver chain.
The rage you've borne till now
has readied you for this.
Give your heart the room it needs.
Leave the comfort of your skin behind.
10
Imagine hell unfenced,
yourself the unburned center
of all that burning,
every prayer you've ever said
undone line by line,
until the empty page
is all you have.
Enter there
the path in you
that is not paradise,
but just a path.
Gather its shadows
into this dance,
this movement
that ends with love,
that keeps on moving
till love becomes the rhythm,
and you the fire, and the dance,
the life you've chosen
to make your loving possible.
You thought you had to be
the clench you've held till now.
Give yourself instead
to all that rises.
Fill that cloudless sky
with laughter.
11
Before you have a chance
to sing a word,
the music stops,
its final note
a pebble dropped
from high above the trees.
The ripple spreads itself
along the path you use
to steer your herd towards home.
Forget the wood you've chopped.
Alone, you'll never build
the necessary fire,
and in this metaphor
you are alone. So place
that sharpened stone
before the altar,
watch the light approach,
and tell us what you see.
What you perceive
is pointless obfuscation.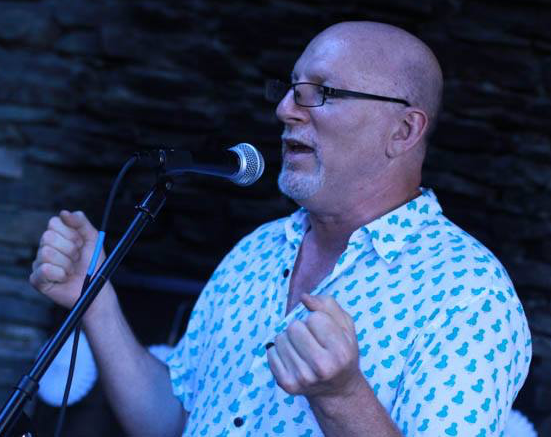 As a poet and essayist, Richard Jeffrey Newman's work explores the impact of feminism on his life as a man, especially as a survivor of childhood sexual violence. As a co-translator of classical Persian poetry, he writes about the impact of that canon on our contemporary lives. His own books of poetry are, most recently, Words for What Those Men Have Done, (Guernica Editions 2017) and For My Son, A Kind of Prayer (Ghostbird Press in 2016). His translations include The Teller of Tales: Stories from Ferdowsi's Shahnameh (Junction Press 2011) and Selections from Saadi's Gulistan. Newman is on the Board of Directors of Newtown Literary, a Queens, NY-based literary non-profit and curates the First Tuesdays reading series in Jackson Heights, NY. He is Professor of English at Nassau Community College in Garden City, NY, where he also serves as secretary of his faculty union. His website is www.richardjnewman.com.